Seun Kuti's Lawyer Shares Update On His Arrest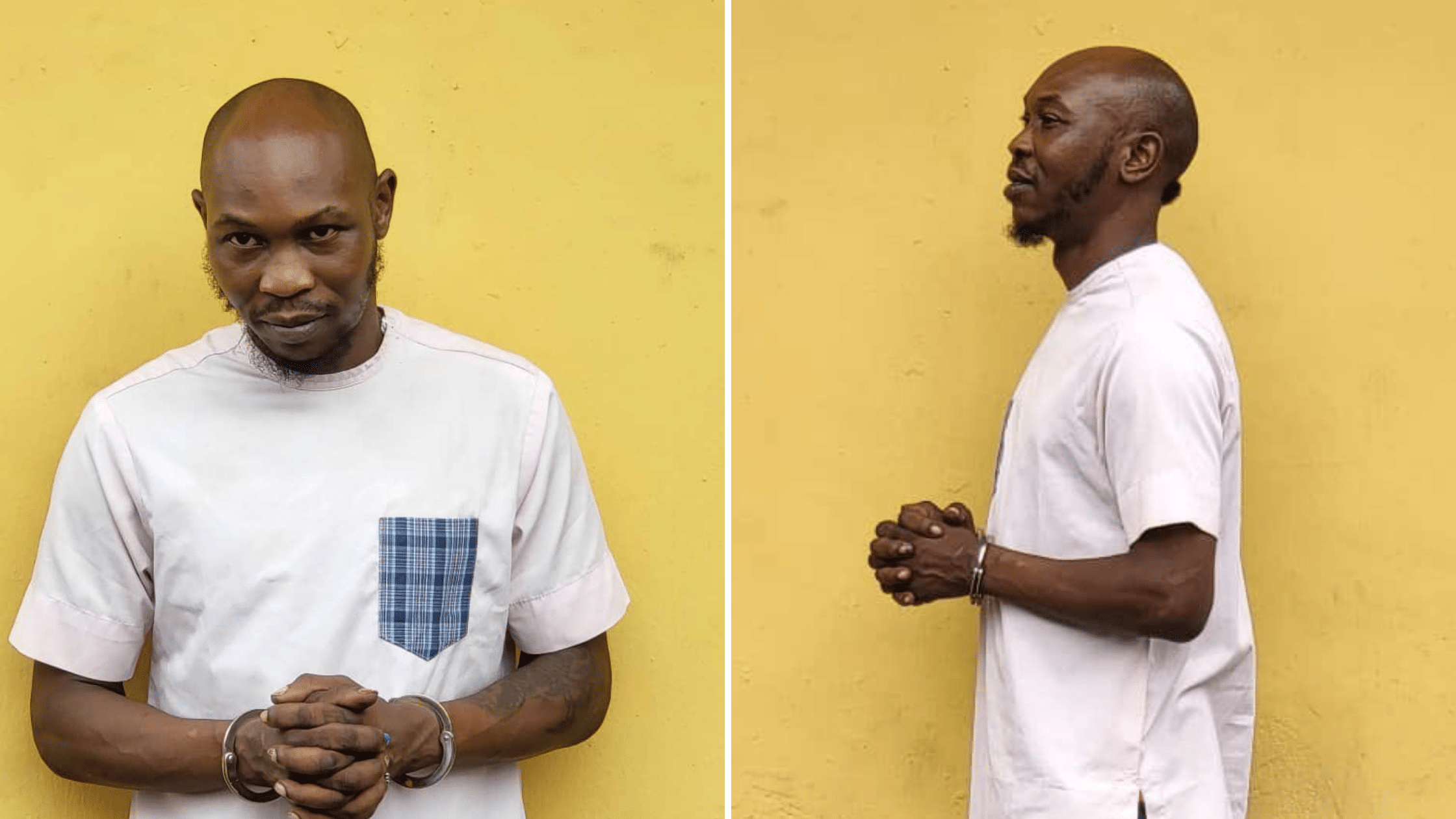 The son of Afrobeat legend Fela Kuti, Seun Kuti was on Monday taken into custody by heavily armed police officers, according to Adeyinka Olumide-Fusika, his legal counsel.
The arrest followed an incident where Seun Kuti was captured on video assaulting a police officer in uniform.
The Inspector-General of Police (IGP), Usman Alkali Baba, had ordered his arrest.
On Monday morning, the musician voluntarily turned himself into the police accompanied by his lawyer and a family representative.
The Lagos State Police Public Relations Officer, Benjamin Hundeyin confirmed the arrest in a tweet and assured the public that the investigation would be detailed, transparent, and professionally pursued.
However, in a statement issued later in the evening, Olumide-Fusika criticized the treatment of his client by the police.
He expressed concern over the alleged maltreatment and the violation of legal procedures during the arrest.
According to Olumide-Fusika, Seun Kuti reported to the Commissioner of Police at the Ikeja Police Command and was then scheduled to be transferred to the Force Criminal Investigation Unit at Panti, Yaba.
Before the transfer, Seun Kuti was handcuffed and his photograph was taken in the presence of the Lagos State Police Public Relations Officer, David Hundeyin, who organized the parade and shared the photograph with the media.
The lawyer argued that the public display of the suspect violated Section 9 of the Lagos State Administration of Criminal Justice Law, which prohibits parading criminal suspects in Lagos State.
He also claimed that handcuffing Seun Kuti contravened Section 5 of the Administration of Criminal Justice Law.
Seun Kuti was then driven in a long convoy of heavily armed personnel from Ikeja to Panti, where he was displayed to the officers of the police unit.
He is currently being held there, and the lawyer is awaiting the next steps from the police regarding the alleged misdemeanour.
The statement concluded by emphasizing that Seun Kuti is presumed innocent until proven guilty and called into question the police's respect for the law they are meant to enforce.