Falz: May God Forgive Us For Mocking Tinubu Over His Medical Issues – Reno Omokri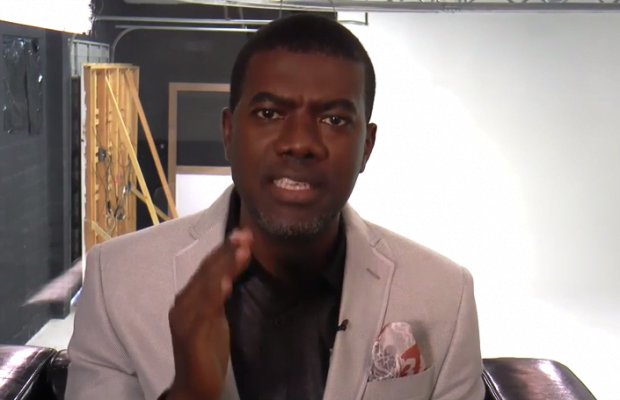 A former presidential media aide, Reno Omokri, has shared his thoughts on the recent knee surgery of Nigerian rapper and entertainer, Folarin Falana popularly known as Falz.
Omokri stated that Falz's surgery has made him think again about the alleged mobility issues of the President-elect, Bola Tinubu.
He insisted that it was wrong to mock Tinubu who is aged 71 over his knee issues when Falz is undergoing the same predicament at the tender age of 33.
The political analyst argued that the President-elect's mobility issues should not be seen as a strange phenomenon.
He insisted that Tinubu's inability to rule Nigeria should be based on his past as a drug leader and the anomalies in the presidential election.
Omokri stated this on his verified Twitter handle on Saturday night.
Omokri wrote, "Last year, many Nigerians mocked Tinubu for his mobility issues. But seeing a young artiste like Falz undergo surgery on his knees makes me rethink Tinubu's mobility issues.
"I hope the Presidential Election Petition Court overturns his election as President of the Federal Republic of Nigeria for two reasons. First, his electoral 'victory' went against the Electoral Act because almost 14,000 polling units had manual accreditation, which is against section 47(3).
"Second is that his history as a cartel leader is an embarrassment to Nigeria. Having said that, maybe it was wrong to have mocked him over his health issues, of which he has gotten his mobility back.
"If it can happen to Folarin Falana at 33, it should not have been seen as strange for it to happen to Bola Tinubu at 71. And it can happen to anybody at any time.
"May God forgive all of us who erroneously made an issue of that, and may He grant Folarin good health to continue his work of advancing Nigeria through music and political activism. In Yeshua's Name, I pray."