Election Tribunal: Nasarawa PDP Women End Three-Day Fasting And Prayer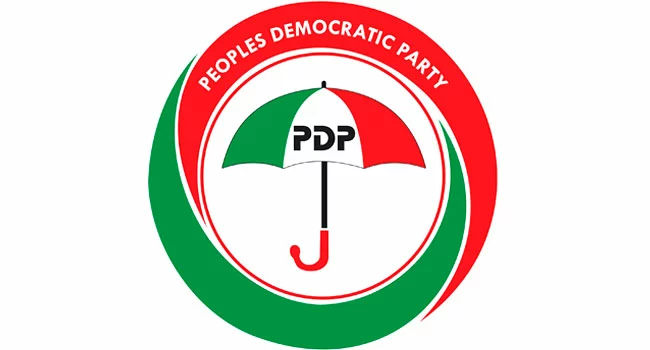 The women's wing of the Nasarawa State chapter of the Peoples Democratic Party (PDP) has concluded a three-day period of prayer and fasting amidst the ongoing tribunal seating.
Naija News reports that the Nasarawa PDP women said the fasting and prayer was to beseech God to intervene in the gubernatorial election case pending at the tribunal.
It would be recalled the 2023 governorship election in the state was keenly contested, but Governor Abdullahi Sule of the All Progressives Congress (APC).emerged victories.
The women of the PDP in the state have however criticised the election, saying it was allegedly rigged.
The prayer gathering was said to have comprised individuals from diverse religious backgrounds, including Muslims, Christians, traditionalists, and unbelievers.
The leader of the PDP Women Wing in the state , Mrs Stella Innocent Oboshi, told members at the PDP secretariat on Jos Road in Lafia, that "We implore God, who appoints leaders at His will and time. He knows what transpired in Nasarawa State during the gubernatorial election.
"He knows the true winner. We want Him to grant us justice, touch the hearts of the tribunal judges, touch the hearts of the lawyers, and ensure that David Mathics Ombugadu receives his mandate.
"We have done that for 21 days. Through the three days of fasting and today's prayers, we are trying to appeal to God. If we have sinned, forgive us, If Nasarawa State has sinned, please forgive us. Give us the person we voted for, May God's will prevail.
"We have no weapon to subdue the judges or lawyers, but we have God. We pray that God touches the hearts of the tribunal."
Speaking on the group's dissatisfaction about the polls, Oboshi submitted that "We have started this protest since the 15th of April after the elections, and they declared someone other than the rightful winner. We, the women of Nasarawa State, feel cheated. The person we voted for was not given to us. The masses' choice was not fulfilled.
"That is why all of us, the women of Nasarawa State, say no to the pronouncement made by Ishaya Audu. He has expressed his own opinion as a human being, but we believe that God Almighty will perform wonders for us at the tribunal.
"The women of Nasarawa State have been actively demonstrating their discontent for nearly 21 days.
"We first went to INEC to demand justice, but he was not available. We returned and met with the administration, presenting our complaints about being dissatisfied with the pronouncement made by Ishaya Tanko and INEC.
"They assured us they would address the matter, and we are waiting to see if justice will be served. We trust that God's will shall prevail."