Ex-Deputy Senate President, Ike Ekweremadu Celebrates 61st Birthday In UK Prison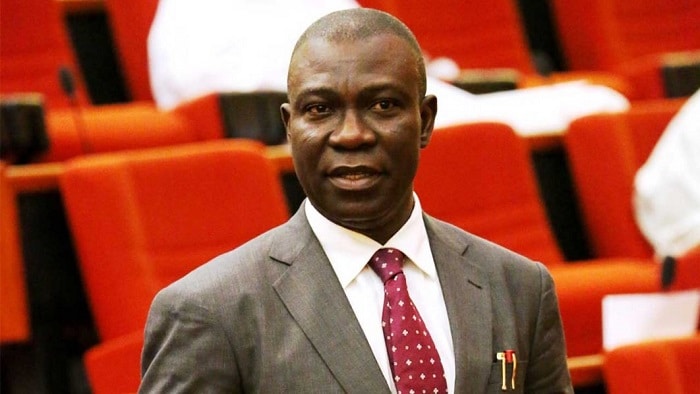 The former Deputy Senate President of the 8th Senate, Ike Ekweremadu, today (Friday, 12th of May, 2023) is marking his 61st birthday in a United Kingdom (UK) prison.
Naija News gathered that Ekweremadu, a chieftain of the Peoples Democratic Party (PDP) was born on the 12th of May, 1962.
Ekweremadu was born at Amachara Mpu in the Aninri Local Government Area of Enugu State.
The lawmaker was last week sentenced to prison in the UK, alongside his wife and Dr Obinna Obeta over crimes related to harvesting organs.
Recall that Ekweremadu on the 23rd of June 2022, was charged with conspiring to arrange the travel of a 21-year-old from Lagos into the UK to harvest organs.
On 23rd of March, 2023 Ekweremadu, his wife and Dr Obeta were convicted of conspiring to exploit the man for his kidney.
Prosecutors told the Old Bailey trial that the victim was brought to the UK in 2022 to provide a kidney in an £80,000 private transplant at the Royal Free Hospital, London.
According to prosecutors, the victim was offered up to £7,000 and a job in exchange for travelling to the UK.
The prosecution had confirmed the maximum sentence in the organ harvesting case is one of life.
The organ was to be removed and given to the couple's daughter – she was cleared of the same charge.
On 5 May 2023, Ekweremadu was sentenced to nine years and eight months imprisonment.
Meanwhile, Obeta was sentenced to ten years imprisonment and Ekweremadu's wife was sentenced to four years and six months imprisonment.