Reactions As UNILORIN References Ekweremadu's Ordeal In Exam Question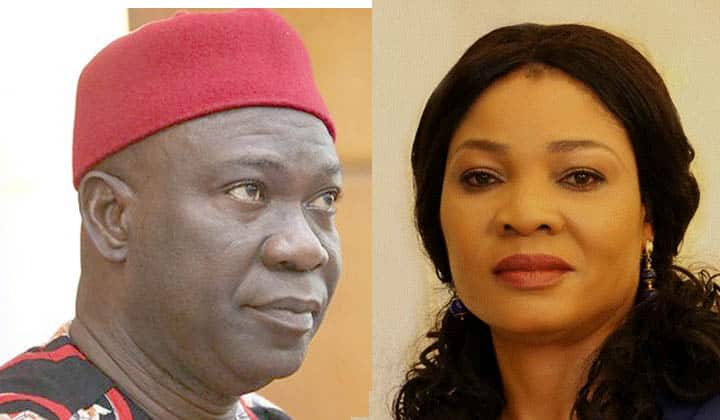 The Faculty of Social Sciences at the University of Ilorin has sparked reactions online after referencing the ordeal of former Deputy Senate President, Ike Ekweremadu, and the arrest of controversial singer, Portable in its examination questions.
Naija News reports that in the question paper, the lecturer asked the undergraduates in the Department of Criminology and Security Studies, to discuss the aforementioned cases.
The lecturer also asked the students to write on the type of confessions made by the victim whose organ was almost harvested as well as the features of the UK police that assisted in the arrest and prosecutor of Ekweremadu, his wife, and medical doctor.
The lecturer further used Portable's arrest for assaulting a fellow singer as a case study and asked the students to use the four types of profiling to discuss the procedures for obtaining individual characteristics and the relationship between the offender and his job.
The questions sparked mixed reactions from netizens, see below;
sexysleem wrote: "If you don't read , listen to news, or come online to update your knowledge then there's no way you will pass this exam"
rosythrone wrote: "Nigeria school eh!!! You see one reason it's good to be an online in-law, pple like we he nor go too hard us cos now every time we dey put mouth for celebrity life . Moral lesson "be an online judge"
zinny_oluwa wrote: "I love this kind of Exam, relatable issues. If the students attends lectures they can answer perfectly"
khufu257 wrote: "Na this kind exam I dey like, not la cram la pour. You will be able to give your own perspectives on issues"
phrazic_chizzy wrote: "Omo which kind lecturer be this God abeg"
bella_so_rich wrote: "Very interesting questions. If you are constantly on Twitter, you don pass finish"
aye_gboyin wrote: "Ah if the person no Dey watch news unko ,no Dey read headlines unko"
moyotheswaty wrote: "This course sounds like my business law class because omooo"