May 29: Otti's Transition Committee Hits Setback, As Abia Govt Allegedly Not Cooperating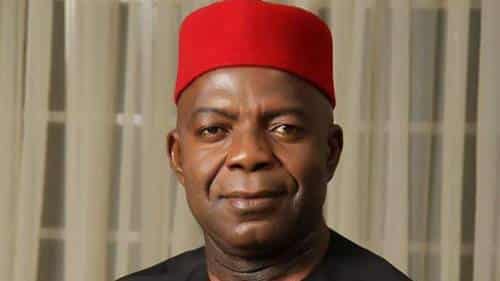 The transition committee of the Abia State Governor-elect, Alex Otti seems to be experiencing some setbacks in the processes ahead of May 29.
Naija News understands that the Otti transition committee has cried out that the state government is allegedly not coorperating with them.
This was made known by the Leader of the Alex Otti's representatives in the Abia Government's Handover Committee, Rev. Fr. Christian Anokwuru, in an interview with newsmen in Umuahia on Thursday.
According to him, the state government has refused to submit the handing over document to its camp, noting that they are not cooperating with them.
Anokwuru further claimed that the government's own  committee seemed to be more preoccupied with preparations for the swearing-in ceremony rather than the documents, which could impede the governors-elect's plans for a smooth transition.
He noted that "It is expected that the outgoing administration ought to avail the governor-elect with the handover documents early enough to enable him to study the content before May 29.
"The administration has only a few weeks in office, so by now the handover documents, covering the government's activities from 2015 to April 2023, ought to have been ready.
"If the government insists that the handover documents would only be made available on May 29, it means the governor-elect has to take another period of time to study them. For us from the governor-elect, we are not getting the maximum cooperation we were promised by the government."