England Name Three Nigerians In Under-20 World Cup Squad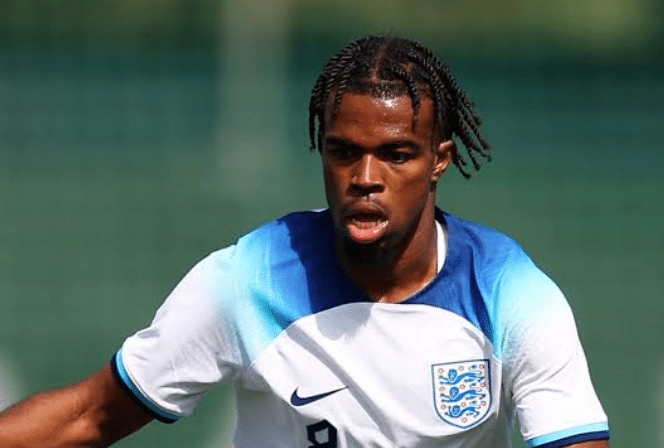 England will parade three Nigerian-born players in the 2023 under-20 FIFA World Cup which will commence on 20 May 2023 and end on 11 June 2023 in Argentina.
Ahead of the World Cup, the English FA announced the squad that will execute the tournament for the Young Lions, and three Nigerian youngsters who could have played for Nigeria were named in the roster.
Among the 21 players head coach Ian Foster invited to the tournament are Brentford fullback Daniel Oyegoke, Southampton winger Samuel Edozie, and Chelsea midfielder Carney Chukwuemeka.
Though all these players were born and bred in the United Kingdom, they are eligible to play for Nigeria because they were born to Nigerian parents.
Naija News recalls that Oyegoke and Chukwuemeka were part of England's 2022 European U19 Championship squad. The tournament served as a qualification series for the 2023 Under-23 World Cup.
Edozie joined England's youth team in a friendly game against Chile in which he scored a goal and also went on to score a goal in another friendly match which was against Australia.
Aside from the aforementioned Nigerian -born players, other players of Nigerian descent like Aston Villa midfielder Tim Iroegbunam, Crystal Palace duo Owen Goodman and Malcolm Ebiowei, and Celtic goalkeeper Tobi Oluwayemi were not named in the World Cup squad even though they have played for the England Under-20 team in the past.
The Young Lions of England will commence their campaign at the tournament against Tunisia on May 22. The kickoff time is 7 PM WAT. While the Flying Eagles of Nigeria will commence their campaign at the tournament against the Dominican Republic on May 21. The kickoff time is also 7 PM.