Village Head, Policeman Forcefully Converts 14-year-old To Islam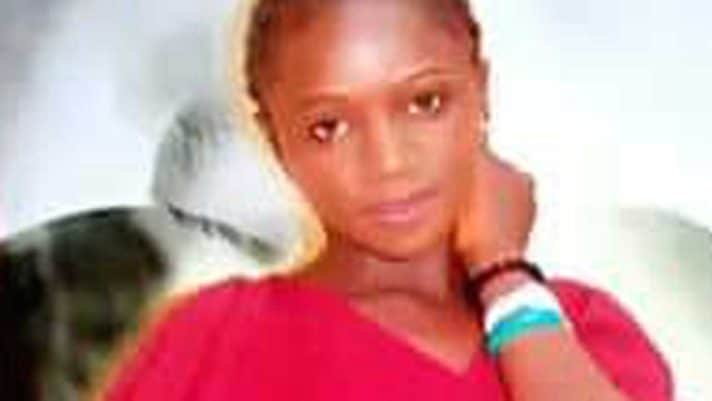 A 14-year-old student identified Esther Duniya has been abducted and forcefully converted to Islam by the village head of Dorayi (Sarkin Dorayi) Ikara Local Council of Kaduna State and a policeman
According to The Guardian, the teenager who was kidnapped on April 5, 2023, is currently living in captivity and in custody of Hakimin Makarfi in Makarfi Local Council of the state.
Duniya, who hails from Magamia Dama Kasuwa of Zangon Kataf Local Council of Kaduna State has been ill from a while and moved to Ikara to live with her aunty as a result of her health condition and insecurity in her village.
Her aunty began to treat her with herbs and when she began to respond to treatment and get better she was enrolled at Government Secondary School Danlawal Ikara, which was very close to where the aunty runs her restaurant business.
A source told the aforementioned publication that one fateful day, Esther went to school and never returned home.
Source said, "Esther's aunty started looking for her that very day but couldn't find her. The following day, she was alerted by someone who saw Esther in the house of one Mallam Sani Danmeyamma Danlawal.
"On reaching the house, Danlawal's daughter, Mansura, who is Esther's classmate, confessed that the teenager came to her house to help her with washing, but left the house afterwards.
"When the matter was reported to the Village head of Danlawal, he summoned and questioned the said Mansura, who later confessed that Esther was taken to Dorayi to the house of one Aisha Basiru.
"On hearing this, Esther's aunty left for Dorayi in search of the teenager, and on reaching there, she received the shocking news that one Badeyi Bala, who claimed to be a police officer and one Alhaji Lawal, who is an aide to the village head of Dorayi (Dogarin Sarkin Dorayi), admitted that one Aisha brought Esther to him to convert her to Islam, which he did with the said Badeyi Bala, who claims to be a policeman.
The abductors told Esther's aunt that she was with them and they had no intention of letting her go because she has already been converted to a Muslim.
"When the parents insisted on the return of Esther, the two staff members of the village head refused and even threatened their lives.
"In view of the threat they received and the refusal to return Esther to them, Esther's aunty went and reported the matter to the Kunkumi Police Station and thereafter the matter was transferred to the Makarfi Local Council Divisional Police Station.
"Instead of handing over Esther back to her family, the Makarfi Police Command handed over Esther to the Makarfi District Head (Hakimin Makarfi). Esther's aunty, together with some Christian Association of Nigeria (CAN) officials of Makarfi council went to see the Hakimi on the same matter, but he refused to grant them an audience.
"The same Hakimi handed over Aisha to Daawa, the Islamic group in charge of converting and indoctrinating Muslims converts who are now boasting and threatening to convert even Esther's aunty.
"The same matter was taken to the Zaria Police Command by the same Muslim group to gain the support of the Police, because the Zaria Police Command ignored justice and decided to scold Esther's aunty for insisting on the release of her daughter.
"On Monday, May 1, 2023, Esther's biological father, Mr. Duniya, despite his health challenge, risked his life to go and see the Hakimin Makarfi, instead of listening to him, in conspiracy with the Daawah group threatened to convert him also.
"When they brought Esther to see him, she was crying and wanted to follow him, but Hakimi said that he would not release her to the parents. He said Esther will stay with him for one month until she finally decides to speak of her intention publicly to remain a Muslim," the source added.