FG Abandoned Ekweremadu Because He Is Not From The Favoured Region – Ibegbu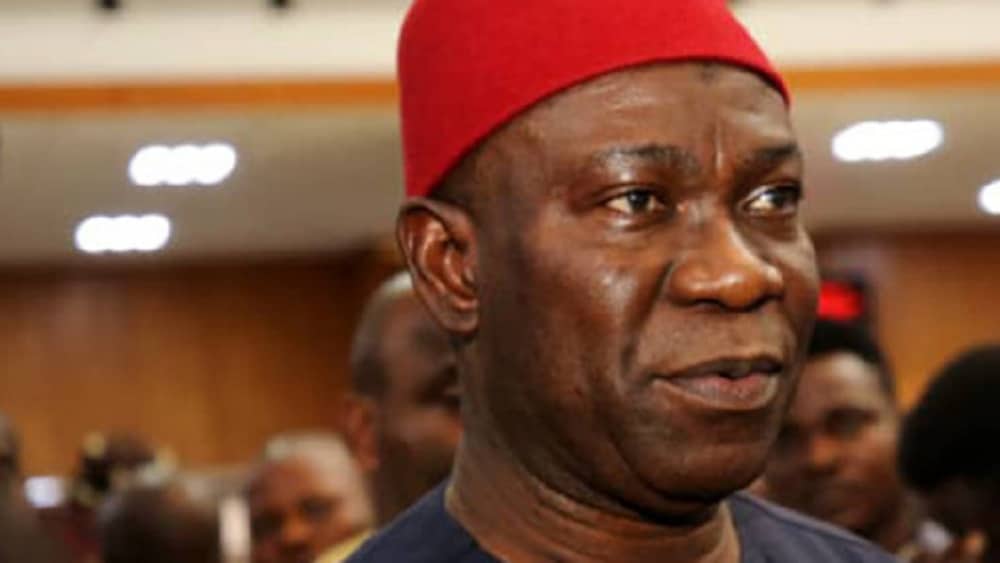 A public affairs commentator, Chuks Ibegbu,  has said that former Deputy Senate President, Ike Ekweremadu case has exposed the Federal Government's double standard.
Ibegbu claimed that FG attitude towards the case shows that once a personality from a section of the country has issues, such a person is left to their fate.
Recall that a court in the United Kingdom had sentenced Ekweremadu alongside his wife Beatrice and a medical doctor, Obinna Obeta to prison for organ harvesting.
However, while Ekweremadu's conviction has attracted mixed reactions from Nigerians, the Federal Government has remained silent.
Reacting, Ibegbu argued that Ekweremadu was abandoned because he is not from the favoured region in the country.
Speaking in an interview with Daily Post, Ibegbu said: "My take is that nobody is above the law, and the judicial system in London has convicted Ekweremadu, but the fact that he was a deputy Senate President and a high-ranking personality in Nigeria was enough reason for the Federal Government to intervene in the matter.
"I expected the Federal Government to have intervened in the matter and probably appealed for a reduced sentence or transferred the case down to Nigeria from London. It's part of the inconsistency and double standard of the Federal Government on issues concerning some parts of the country.
"It might have been borne out of the double dealings that once you are from the favoured part of the country, the Government takes your matter seriously, or else you are left to your fate. Like I said again, nobody is above the law; if you commit a crime, you should face the music.
"In the past eight years, the Federal Government has been known for favouritism. Once somebody not from the favourite place falls into problems, he or she is left to their fate.
"This does not mean we are encouraging crime, but with Ekweremadu's status, we expected the Federal Government to be proactive and intervene and send a legal team to London, irrespective of the severity of his action; he's an official of the Federal Government."