Buhari Writes Senate, Seeks Approval Of $800m Loan Request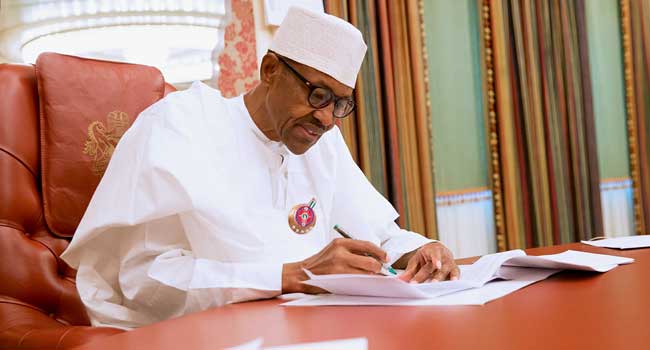 President Muhammadu Buhari on Wednesday wrote to the Senate, requesting approval for a new $800 million loan.
In a letter read by the President of the 9th Senate, Senator Ahmad Lawan, President Buhari stated that the loan would be used to expand the National Social Safety Net Programme and would be sourced from the World Bank.
This request follows the Federal Government's announcement in April of an $800 million World Bank grant aimed at 50 million vulnerable Nigerians or 10 million households, as part of its subsidy palliative measures.
Finance Minister, Zainab Ahmed, emphasized that discussions are ongoing with the newly established Presidential Transition Council (PTC) and the incoming administration to manage the palliative program, which includes considerations such as the need for buses.
This comes weeks after the National Economic Council (NEC) made fresh moves on the planned removal of subsidies on petroleum products by the end of the Buhari administration.
The NEC comprises the 36 state governors, the Governor of the Central Bank of Nigeria (CBN), and other co-opted government officials.
The finance minister on the 27th of April announced that the council concluded that it was not the right time for such action and agreed to continue discussions on the matter with the incoming administration.