Tinubu Was Never Stoned – Tony Okocha Counters Magnus Abe's Claim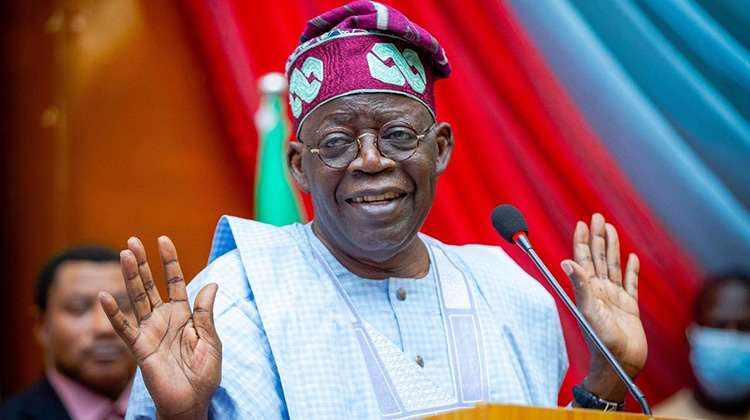 The chairman of the disbanded Bola Tinubu Campaign Organisation in Rivers State, Chief Tony Okocha, has claimed that the President-elect was never stoned in Port Harcourt.
Naija News had last week reported that the governorship candidate of the Social Democratic Party (SDP) in the 2023 Rivers governorship election, Magnus Abe said that people now celebrating Tinubu had once stoned him
Abe made the submission at the instance of Tinubu's recent 2-day visit to Rivers, he received a warm welcome and commissioned projects by Governor Nyesom Wike's administration.
He said, "I had prepared a lengthy statement in response to the diatribe against me at the state dinner last night. However, having spoken with some mutual friends and out of respect for the fact that the President-Elect, His Excellency Ahmed Bola Tinubu is still in Rivers State, I have decided to hold my peace.
"Just to set the records straight, His Excellency Ahmed Bola Tinubu himself knows from experience that I am not a liar and that I didn't collect money from him or anyone and just put it in my pocket. When I talked about the violence unleashed on Rivers people he knows am telling the truth because he has been a victim himself.
"He was stoned at that same airport in 2015 when he came here with then General Buhari, so he has tasted that experience; those who arranged to stone him and those who stoned him were at the dinner."
However, Okocha, a former chief of staff to former governor, Rotimi Amaechi, has countered that claim, saying it never happened.
Okocha told pressmen in Port Harcourt on Monday that Tinubu did not visit the state in 2015 and was not stoned by anybody.
According to him, Abe's narration about Tinubu being stoned in Port Harcourt was put up to score cheap political points.
He noted that "I can tell you that never a time was Tinubu stoned in Port Harcourt. At what time was he stoned? When did he visit Port Harcourt in 2015 when he was stoned? He was never stoned by anybody. Governor Nyesom Wike was one of those that played a role in making sure Tinubu won the presidential election."