10th Senate: Ekiti State Governor, Oyebanji Endorses Akpabio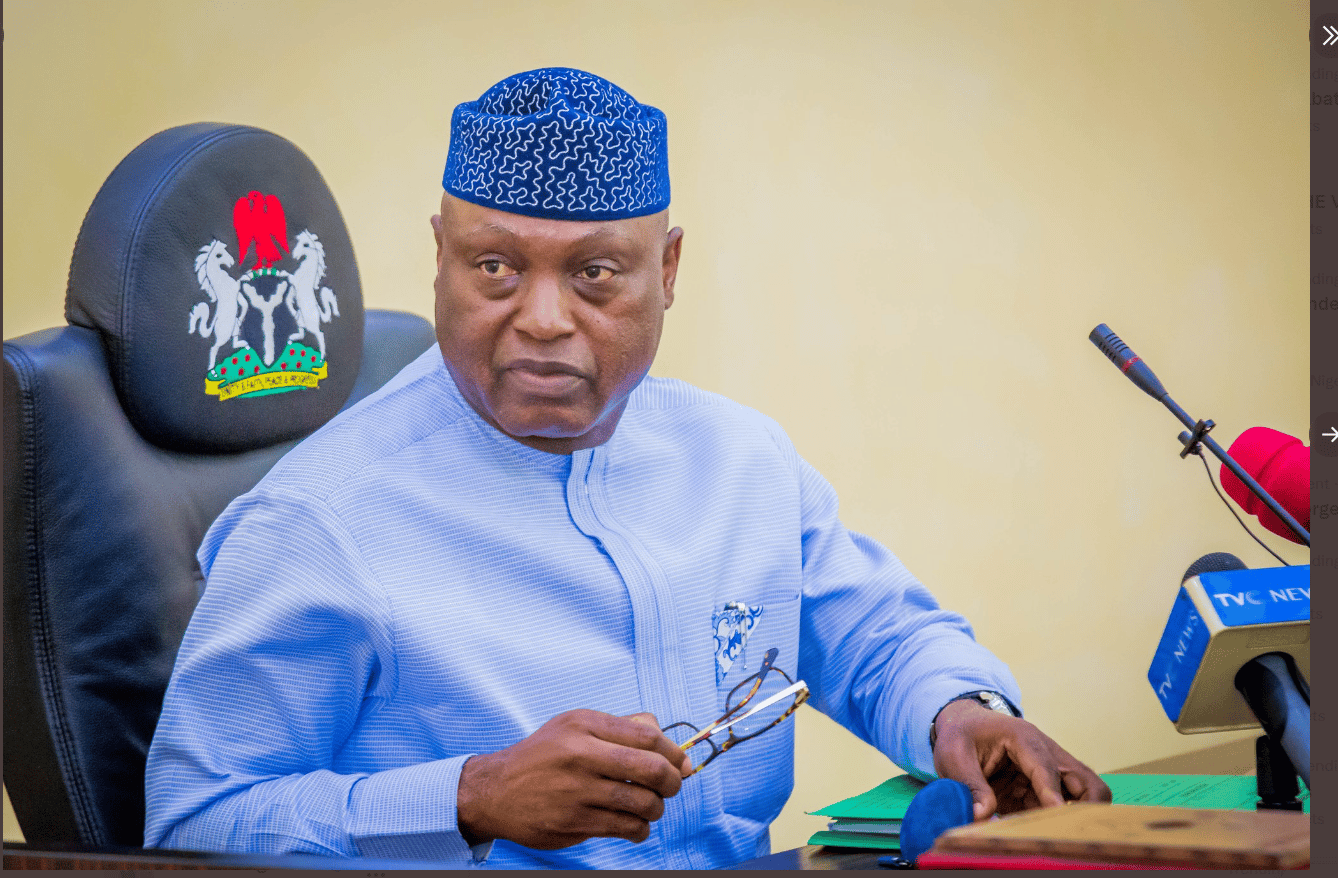 The Governor of Ekiti State, Biodun Oyebanji announced the state's commitment to a united 10th National Assembly and support for the All Progressives Congress (APC) National Working Committee's decision on zoning the Senate President position to the South-South.
He made the declaration while hosting Senator Godswill Akpabio and Senators-elect in Abuja.
After the meeting, Governor Oyebanji told the press that the APC's decision on the 10th National Assembly leadership is crucial.
He endorsed Senator Akpabio for the position, stating that Ekiti's Senators-elect and party leaders are united in their support.
Governor Oyebanji emphasized the importance of unity for the country's progressive development and called on all contenders to follow the APC's advice.
He assured Senator Akpabio of their support in his quest for the leadership seat.
Senator Akpabio expressed confidence that the party's decision and the support of Senate members would help his bid for the leadership role.
He cited his extensive experience as a lawyer, commissioner, governor, minister, and lawmaker as evidence of his qualifications.
Akpabio said, "I had the opportunity of being a Lawyer for the past 36 years, I have also had the opportunity to serve in the executive, as a commissioner and I also had the opportunity to serve as a Governor for eight years.
"I have been in the Senate before and I was even a leader in the Senate and had the opportunity to serve as a Minister of the Federal Republic, and today I am a Senator-elect and a prospective Senate President by the grace of Almighty God and the decision of the National Working of our party."