Osimhen Making Edo Proud – Obaseki Hails Napoli Striker Over Records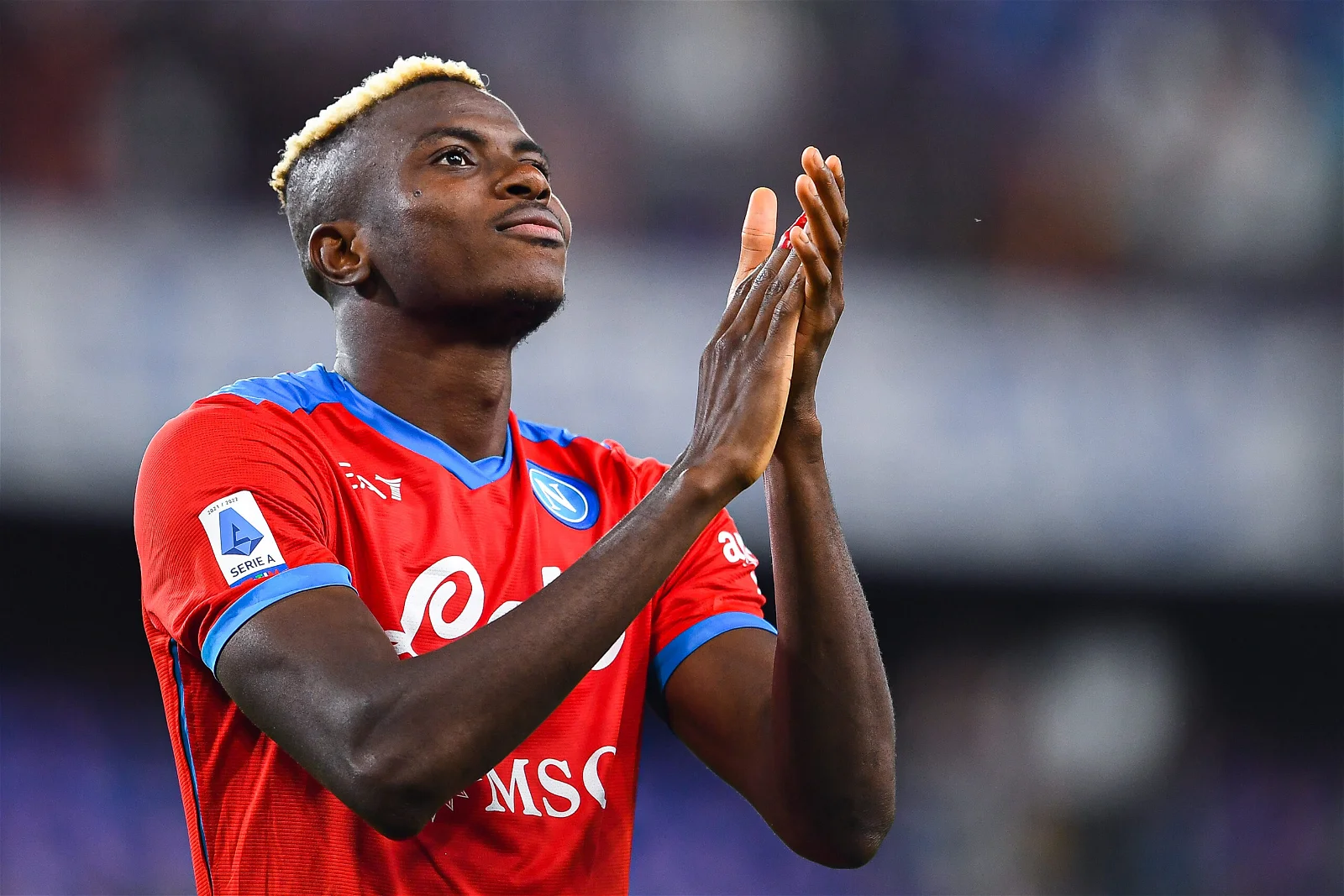 Edo State Governor, Godwin Obaseki, has lauded Super Eagles and Napoli striker, Victor Osimhen, for his recent strides in the Italian Serie A.
Naija News reports that Osimhen helped Napoli win their first Scudetto since 1990 last week. The Nigerian player also broke the record for the most goals scored by an African player in Serie A.
In a statement issued on Monday, Governor Obaseki hailed the Edo State indigene saying he is making the state and Nigeria proud.
Obaseki described the 24-year-old player as exceptional, displaying an exemplary talent abroad. The statement read: "I celebrate our star of the moment, Victor Osimhen, for his exceptional performance in the Italian Serie A, which culminated in Napoli winning the league this season.
"Osimhen was not only outstanding but showed class and exceptional brilliance throughout the season, breaking the record for the most goals scored by an African player in the Serie A.
"It is also a delight to see Osimhen lead Napoli to a Serie A win after 33 years, a trophy that had proved elusive over the years. I commend Osimhen for his excellent display and exemplary talent. He has shown uncommon determination, courage, and perseverance in the course of the league, displaying the indefatigable Edo spirit to global acclaim."
Obaseki added that Osimhen remains a notable ambassador of Edo State and "We celebrate his exploits. At a time when we are repositioning sports development in the state, we are excited that Osimhen will serve as a role model to our young boys and girls.
"We congratulate him on the Serie A win and the new record as African highest goal scorer in the Serie A and wish him more resounding success in the future."