King Charles Coronation: One Day I Will Tell My Son About It – Tiwa Savage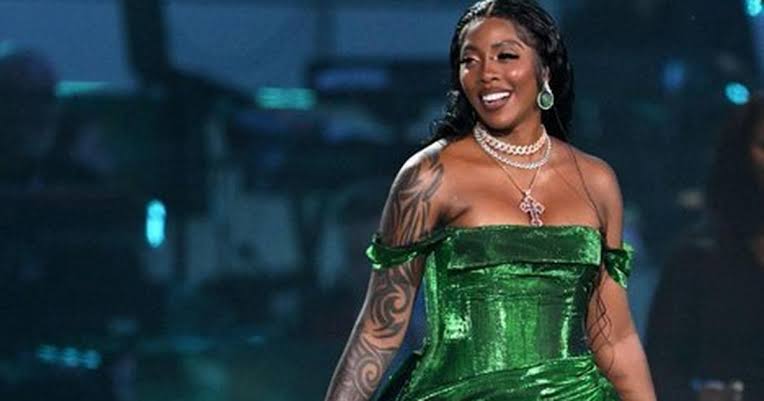 Renowned Nigerian singer, Tiwa Savage has taken to social media to celebrate her latest feat of performing at the coronation of British Monarch, King Charles III.
Naija News reports that Savage made history as one of the twelve persons given the esteemed honour amongst all the singers worldwide to grace the British monarch's coronation with their talent.
The Afrobeat queen is the first artiste of African descent to perform in a British Coronation.
The self-styled 'African Bad Gyal' performed her hit song with Mr Eazi, "Keys To The Kingdom," at the royal concert.
The superstar had her audience spell bound as she gave an electrifying performance at Windsor Castle
Relishing her achievement, Savage took to her Twitter handle on Monday to state that she would one day tell her son about her performance.
Sharing a video clip of her performance, she wrote, "One day I will tell my son that this is 'Tiwa Savage."
They Thought It Was Her End When They Leaked Her Sex Tape
Meanwhile, A Nigerian cyber security expert based in South Africa, Charles Awuzie has shared his thoughts on the British monarch's invitation to award-winning Nigerian singer, Tiwa Savage to perform at the historical coronation ceremony of King Charles III.
Awuzie noted that despite Savage embattled past, her reputation still remains unsoiled before the monarchy.
Naija News reports that the Afrobeats star is the first Nigerian artiste to receive an invitation to perform at a foreign royal coronation ceremony.
Speaking via Facebook, Awuzie advised people to shun what others think about them instead they should focus on building value.
He wrote, "When they leaked her s£x tape, a lot of people thought it was her end. She has been blackmailed by those around her and recently was almost kidnapped. ()
"#TiwaSavage is Queen of afrobeats – your possession of her nudes doesn't affect her value to kings.
"The non-religious world does not judge petty scandals – it looks for value in your talent, skills and influence.
"Stop worrying about what people say or think about you – focus on building value.
"That same Tiwa whose s£x video is hiding in your phone is valued by Kings. You see her nudes, they see her greatness. Unfortunately, what you think about her doesn't change her value. What you think about me doesn't change my value and what anyone thinks about you, doesn't change your value. Just have value."