Fashola Discloses FG Plan To Raise Investments In Affordable Housing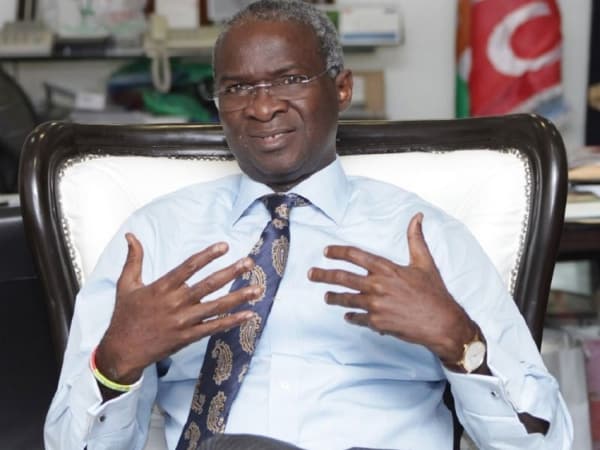 The Minister of Works and Housing, Babatunde Fashola, has disclosed the government's plans to provide additional affordable housing units for Nigerians through its investments in a pan-African finance institution, Shelter Afrique.
The minister stated that with a contribution of $22.5 million and a shareholding capacity of 15.8 per cent, the nation has secured the capacity to improve investments in social housing schemes for its citizens.
Fashola said this in his opening remarks during the 42nd Annual General Meeting and Symposium of Shelter Afrique, themed "Political economy in the built environment" held in Abuja.
Shelter Afrique, according to the Punch is a pan-African finance institution created exclusively to support the development of the African real estate and housing sector through strategic partnerships with private developers and government agencies.
The minister, who doubles as the outgoing AGM chairman explained that from a contribution of $5.9 million in 2016, $ 9.3 million in 2020 and another &7.1 million in 2022, Nigeria's total contributions totaled $22.5 million.
He said, "Today, I feel very proud to say that the Shelter Afrique that hosts you, is a much stronger company and a better version of that which I inherited in 2016.
"By the collective action of our member states and our development partners, we have surmounted very difficult challenges, some of which threatened the continued existence of our company.
"With every sense of modesty, I am happy to announce that my country, the Federal Republic of Nigeria, has played a commendable role in that collective action.
"Between the 2016 AGM which was the 35th and this year's AGM which is the 42nd, Nigeria has made contributions of $5.95m in 2017, $9.39m in 2020 and $7.15m in 2022 making a total of $22.5m."
Fashola added, "This brings Nigeria's shareholding in the company to 15.80 per cent (now) valued at $30,724,961.00."
The minister said the funds were a much-needed injection of life-restoring capital to the company.