I Was Worried For Yahaya When Tinubu Lost In Gombe- El-Rufai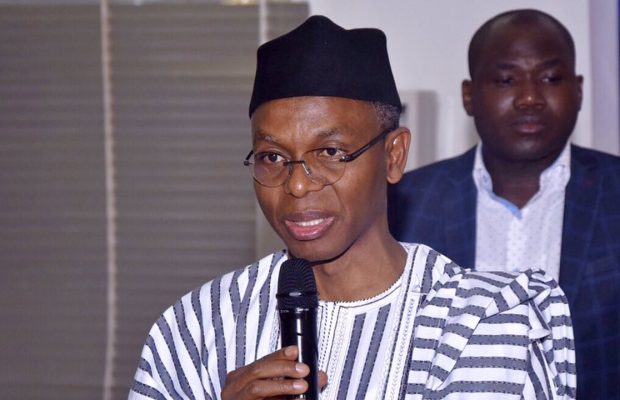 Governor Nasir El Rufai of Kaduna State said he was worried about the re-election of Governor Inuwa Yahaya of Gombe when the President-elect, Asiwaju Bola Ahmed Tinubu, lost Gombe State in the Presidential election.
He stated this during the inauguration of the construction of 550 housing units at Shongo Gardens under the state government Family Home Fund, in Gombe on Saturday.
El Rufai said his fears were however dispelled by the victory of the Gombe governor in the governorship election, adding that the results of the election have shown clearly that the people of the state love Yahaya.
He said: "When the results of the presidential elections were announced, and Asiwaju Bola Ahmed Tinubu came second in Gombe, we were quite worried about the re-election of Governor Inuwa Yahaya.
"But I was very pleased that the people of Gombe State have shown once again that they know how to separate the wheat from the shafts. They know those that worked for them, they know those that promised and break their promises and were very strategic and selective in their voting that they returned Governor Inuwa Yahaya with an overwhelming gap of over 130,000 votes for his re-election. They even increase the number of APC members in the state House of Assembly by two. (vocabularytoday.com) "
He thanked the people of Gombe State for voting for Asiwaju Bola Ahmed Tinubu and re-electing Governor Inuwa Yahaya and assured them that what they have seen in the last four years is just the beginning.
According to him, the last four years have been very difficult in governance because of the outbreak of COVID-19 in the year 2019 and the Ukraine-Russia war of 2022 which disturbed the global economy and affected the revenues of most states.
"Most states' federal allocation dropped by as much as 90 percent. It is within these challenges that Governor Yahaya was able to do all the infrastructural and social capital development that you see in the last four years," he said.