Vincent Kompany To Be The Only Black Coach In EPL Next Season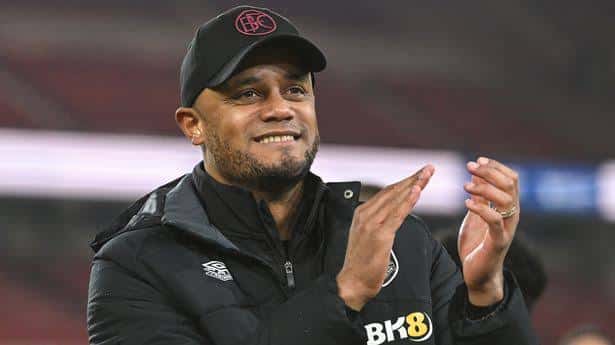 In the 2023-2024 Premier League season, Vincent Kompany could be the only black coach in the league as he prepares to make his debut in the league as a manager.
Vincent Kompany retired from professional football in 2020 after attaining legendary status at Manchester City. He took up a coaching job at Belgian club, Anderlecht, where he started and ended his football career.
After less than two seasons at the club as a coach, he joined Championship side Burnley in 2022. In less than a season, he revamped the then-struggling side and helped them to gain promotion to the Premier League ahead of the 2023-2024 season.
As it stands, no club in the Premier League is being managed by a black manager after Crystal Palace sacked Patrick Vieira earlier this season. Hence, the 37-year-old retired Belgium international would be the only black manager in the Premier League next season if the other 19 clubs fail to appoint a black manager before the new season begins this summer.
Naija News recalls that in 2020, the Premier League board launched the Football Association's Diversity Code which aimed to tackle racial inequality in English football.
Two years after, a 2022 report claimed that 4.4% of managers in the Premier League and English Football League are black, while black people make up just 14% of those with the top coaching qualifications – a Uefa pro license.
In his reaction to the state of things, Vincent Kompany told BBC that "it's part of a bigger discussion" for him.
He added, "You go through any kind of decision-making position in any industry you can think of, you'll see similar statistics – if not worse.
"I think the key is to have a change of the boardrooms in general. And once the boardrooms reflect society, then you will see decision-makers reflecting society as well."