Iyabo Ojo Reacts As 'Ailing' APC Supporter Calls Her Out Over Failed Promise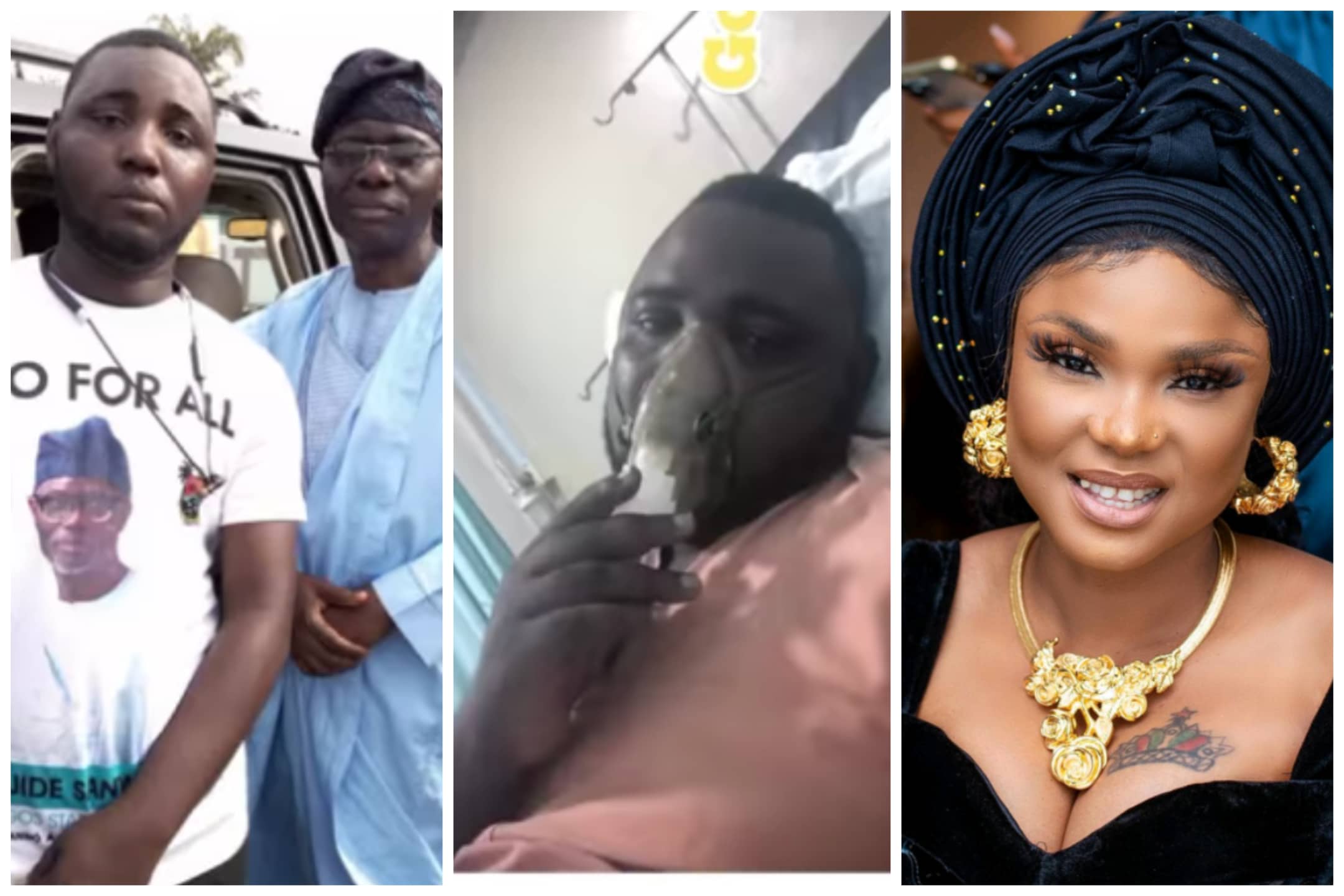 Nollywood actress, Iyabo Ojo, has responded to an ailing All Progressives Congress (APC) member, Saliamon Olamide, who called her out over a failed promise.
Naija News reported that a video of Olamide made the rounds online, lamenting how top politicians have abandoned him to die, despite battling with an undisclosed ailment.
According to him, he is terribly sick, and Nigerian politicians he assisted during the just concluded election have refused to pick up his calls or render financial help.
Reacting to the video, many netizens blasted him and reminded him how he insulted Iyabo Ojo over her support for the Labour Party (LP) presidential candidate, Peter Obi.
In response, Olamide made another video, pleading with Nigerians and Iyabo to forgive him stating that the elections have passed and he needs support and prayers.
He further stated that no politician or APC member paid him to insult the thespian over her support for Peter Obi and has never met her physically.
Commenting on a blog, Iyabo Ojo prayed for Olamide's health and requested his account number.
She further called on other Nigerians to assist ailing Olamide and called the attention of Lagos State Governor, Babajide Sanwo-Olu to the post saying his help is needed.
Barely three weeks after the incident, another video of Olamide is making the rounds online, lamenting over how Iyabo Ojo didn't fulfil her promise.
Commenting on an Instagram page where the video was also shared, the thespian said she didn't receive the account details of the APC member and there was no means of contacting him.
She reiterated her decision to help the ailing Olamide and also urged others to help him.
She wrote: "If you read my comment you will notice I asked @gossipmilltv to DM me his acct details, I guess they didn't have it & when I read comments under the post then, no one posted it. I don't follow the guy nor do I know his page & I'm not on Facebook either so he might not be able to get to me easily.
"That I understand… Now! What I wanted to send to him was just a little toke. Of 100k to support him. Tho I think whether I gift him or not should stop anyone from wanting to help him. So please if you want to help him please do so & God bless you as you do so…..".