NNPP Expels Ogun, Delta Chairmen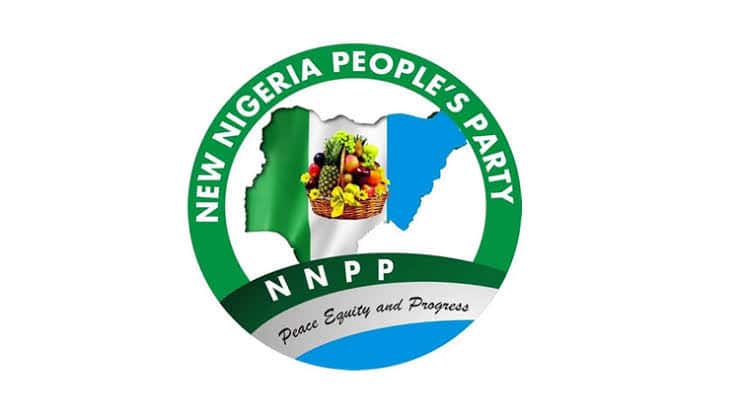 The national leadership of the New Nigeria People's Party (NNPP) has expelled the Ogun and Delta states' chairmen, Sunday Oginni Olaposi and Efe Tobor, respectively.
Naija News reports that the Ogun and Delta chairmen were sacked from the party over anti-party activities.
The party's National Publicity Secretary, Dr. Agwo Major, announced the duo's expulsion in a statement on Thursday.
He said their sack followed a meeting of the NNPP National Working Committee.
Dr. Major said Oginni's expulsion alongside his Delta State counterpart, Dr. Efe Tobor, centered on anti-party activities, describing the development as disheartening.
He said Oginni was among members of the party who openly aligned with other parties in the last election.
Oginni is at the centre of controversies bordering on financial irregularities and other questionable conduct, especially following the last gubernatorial elections in the state.
Major said: "You will agree with me that no party worth its salt will condone such a misdemeanor.
"Unfortunately, some states chairmen and their executives, apart from very loud anti-party activities were accused of a plethora of wrongdoings which negated their oath of office.
"This prompted the National Working Committee to set up a Disciplinary Committee to investigate three states, including Edo, Delta, and Ogun."
The NNPP spokesperson said while the Edo State chairman appeared before the Disciplinary Committee, the Delta State chairman, and his Ogun State counterpart, failed to appear on the two occasions they were invited.
He said: "Consequently, the NWC met on Thursday, April 27, 2023, and came up with the following decisions:
"That both the Chairman NNPP in Delta State, Chief Efe Tobor, and his Ogun State counterpart, Comrade Olaposi Sunday Ogini, have been expelled from the party, with effect from Thursday, April 27, 2023."
He added that the executives from the state, down to the Local Government and Ward levels in Delta and Ogun states, have equally been dissolved effective Thursday, April 27, 2023.
According to him, "the expulsion of both Chief Efe Tobor and Comrade Sunday Olaposi Oginni will be taken to the National Executive Committee and the National Convention for ratification.
"Further development on these two states and others will be made public."