How Tinubu Was Stoned In Rivers – Magnus Abe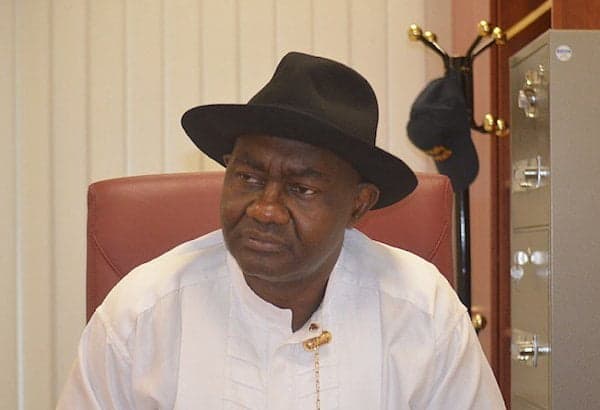 The governorship candidate of the Social Democratic Party (SDP) in the 2023 Rivers governorship election, Magnus Abe on Thursday stated that people now celebrating President-elect, Bola Tinubu had once stoned him.
Naija News had earlier reported that during Tinubu's recent 2-day visit to Rivers, he received a warm welcome and commissioned projects by Governor Nyesom Wike's administration.
Abe, a Tinubu ally had accused Wike of causing violence in the state.
The Rivers government in response to Abe's statement said the government candidate has not accepted his loss in the election.
Abe claims Tinubu is aware of the violence, recalling that Tinubu was stoned at Port Harcourt airport in 2015.
He said, "I had prepared a lengthy statement in response to the diatribe against me at the state dinner last night. However, having spoken with some mutual friends and out of respect for the fact that the President-Elect, His Excellency Ahmed Bola Tinubu is still in Rivers State, I have decided to hold my peace.
"Just to set the records straight, His Excellency Ahmed Bola Tinubu himself knows from experience that I am not a liar and that I didn't collect money from him or anyone and just put it in my pocket. When I talked about the violence unleashed on Rivers people he knows am telling the truth because he has been a victim himself.
"He was stoned at that same airport in 2015 when he came here with then General Buhari, so he has tasted that experience; those who arranged to stone him and those who stoned him were at the dinner.
"Over the past eight years, Rivers State Government has spent over a trillion naira on live coverage across all major television networks, yet the 10 minutes I appear on TV can spoil someone's appetite at a state dinner.
"Flyovers and free and fair elections are not mutually exclusive, we can have both; in fact, we did not have to substitute flyovers for everything else including education for our children, promotion for our civil servants, respect for our citizens and traditional rulers, and a clear plan for the growth of our young population.
"That was the reason a non-existent party led by a man who was neither a Governor nor a sitting Senator was able to capture the massive support and goodwill of Rivers people within three months."
Despite withdrawing his petition from the election tribunal, Abe urged for peace to prevail.