BBNaija's Wathoni Calls Out Friend For Giving Out Her Number For Hook Up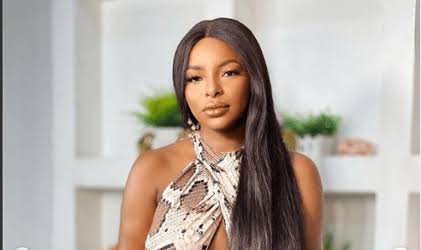 Former Big Brother Naija 2021 housemate, Wathoni Anyansi has called out an unidentified friend for giving out her number to a man who called her for sexual services.
She revealed that she was not aware which of her friends gave out her phone number for the purpose of hook up.
Wathoni lamented that it was quite unfortunate that someone who knew her would put her through such an embarrassing situation.
The reality TV star explained that the man initially reached out to her under the guise of booking her for a job before he later disclose that intimate pleasure is also part of the job.
She shared the story on her social media page and said she will never forgive the friend who gave out her number without her consent.
The mother of one went on to tell her friend to enjoy the financial benefits she got for giving out her number while also adding that they are no longer friends.
She wrote, "I have no clue who gave a certain Mr My phone no for hook up. But I'll never forgive you.
"Let's be guided, please! If it's you we have no business being friends tbh fr fr. Sha enjoy the tip he gave you for my no. And choke on it ‼‼!
"S** is literally sooooo deep & that's so sickening that y'all think so little of it‼!
"Pffftttttttttttttt. Uncle disguised with he has a job for me to attend an event. (https://www.utahfoodbank.org) Next thing na plus pleasure how much."