Abia Factional Speaker To Investigate Gov Ikpeazu's Administration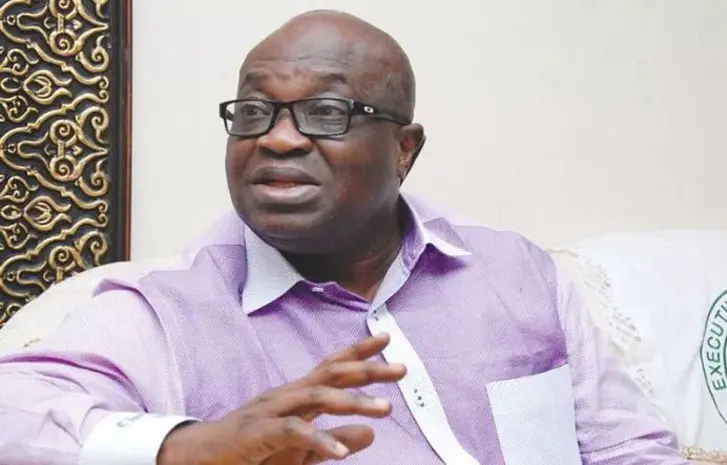 The factional Speaker of the Abia State House of Assembly, Chukwudi Apugo, has revealed plans to investigate the administration of Governor .Okezie Ikpeazu.
Naija News recalls that Apugo, was elected the Speaker of the Abia State House of Reps earlier at a plenary held on Tuesday outside the Assembly complex and presided over by the Deputy Speaker, Ifeanyi Uchendu.
This happened after 18 out of 27 members of the Assembly had impeached the Speaker, Chief Chinedum Orji.
However, the House Committee on Anti-Corruption and Public Accounts, which was set up by Apugo on Wednesday has alleged that it has received a plethora of petitions against government agencies and will soon begin a probe.
The development was contained in a statement signed on Thursday by the chairman of the committee, Obinna Ichita.
According to the committee, a joint interactive session would be held with the Economic and Financial Crimes Commission (EFCC) and the relevant security agencies.
Ichita explained that the committee was committed to a quick consideration of the petitions in relations to the Auditor General's Report and the financial statement of the accounts of Abia State Government led by Ikpeazu.
And it is focused to discharge its duty speedily within the next 14 days.
He stated that "The committee is expected to submit the report of its findings in the plenary session of the Abia State House of Assembly.
"The Head of Service of Abia State and all accounting officers of the concerned ministries, departments and agencies of Abia State Government will be given further information regarding their various dates and times of appearance before the committee."
Meanwhile, this online news platform understands that all efforts to get the state  Commissioner for Information, Eze Chikamnayo, for the administration's reaction, proved abortive as calls placed to his mobile line indicated that it was switched off.