Blackout Looms As FG Disconnects Discos From National Grid Over Debt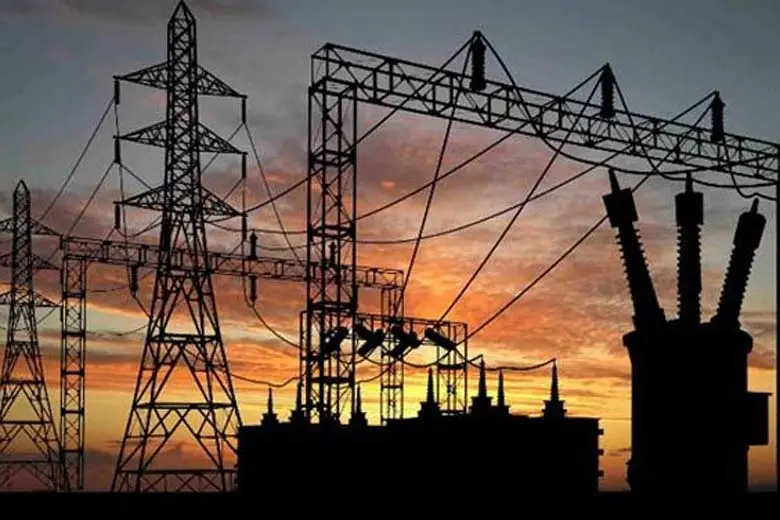 Several parts of Nigeria may be plunged into darkness in the next few days and weeks as the Federal Government, through the Transmission Company of Nigeria and the Market Operator, threatens the disconnection of electricity distribution companies.
Millions of electricity consumers would suffer this effect said to have been caused by massive default in the remittance of ancillary services bills.
Naija News learnt that notice of disconnection from the national grid had been served to concerned stakeholders by the Market Operator (MO).
The MO, a division of the Transmission Company of Nigeria, is said to have informed some Discos, including generating companies, of the disconnection plan, as a backlash of their inability to remit bills.
Over a few days now, electricity consumers across several states have been lamenting poor power supply, with many areas complaining of either low or no supply.
In a recently released statement, the Executive Director, MO, Eddy Eje, urged Discos to make necessary payments. This followed an intervention by the Minister of Power, Abubakar Aliyu.
After they had reportedly enjoyed a 60 days extension of the grace period, the market defaulters were expected to comply with the provisions of the Market Rules concerning payment of their outstanding invoices, posting of adequate bank guarantees, and forwarding of their active Power Purchase Agreements as the case may be, to the MO/TCN, Naija News understands.
According to The PUNCH, Discos and Gencos listed among defaulters by the Market Operators included; Abuja Electricity Distribution Company, Benin Electricity Distribution Company, Enugu Electricity Distribution Company, Ibadan Electricity Distribution Company (IBEDC, Ikeja Electric, Jos Electricity Distribution Company, Kaduna Electric, Kano Electricity Distribution Company, Port Harcourt Electricity Distribution Company, APL Electric Company Aba, Ajaokuta Steel Company- a special electricity customer. The defaulting Gencos are Niger Delta Power Holding Company plants and Paras Energy.
Areas To Be Affected By Looming Blackout
The Association of Nigerian Electricity Distributors spokesperson, Sunday Oduntan, is said to have declined comments on the looming blackout when journalists contacted him.
However, a notice reportedly sent to customers by the Ibadan Discos affirmed to the developments.
IBEDC Managing Director/CEO, Kingsley Achife, in a statement made available to newsmen earlier, stated that there would be a mass disconnection from the national grid.
According to him, the decision resulted from poor customer remittances. Achife explained that the action might result in power outages to customers within the IBEDC franchise areas, especially locations with the highest population of defaulters.
The areas expected to suffer the mass disconnection are Oyo, Ogun, Osun, Kwara, and parts of Niger, Ekiti and Kogi states, Naija News learnt.
Achife said: "As a revenue collection arm of the electricity value chain, IBEDC sells and distributes electricity generated by the generation companies. However, the company is unable to meet its financial obligations to the electricity value chain due to poor payment and huge outstanding bills by customers.
"We appeal to our esteemed customers to pay their current and outstanding bills to enable IBEDC to meet its obligations to the Market Operator and other parties in the electricity supply industry to ensure continuous and uninterrupted power supply.
"IBEDC prioritizes the provision of reliable and excellent service to our esteemed customers but requires timely payment for the energy consumed.
"Payment for electricity is essential to ensure the sustainability of our operations, and it is a responsibility that we all share.
"We urge our customers to note that failure to pay current and outstanding electricity bills may result in disruption of power to homes, communities, and businesses connected to our network.
"We encourage all customers to pay their bills promptly to avoid any inconvenience," Achife added.