Klopp Explains Clash With Tierney, Says He Regrets Making Headlines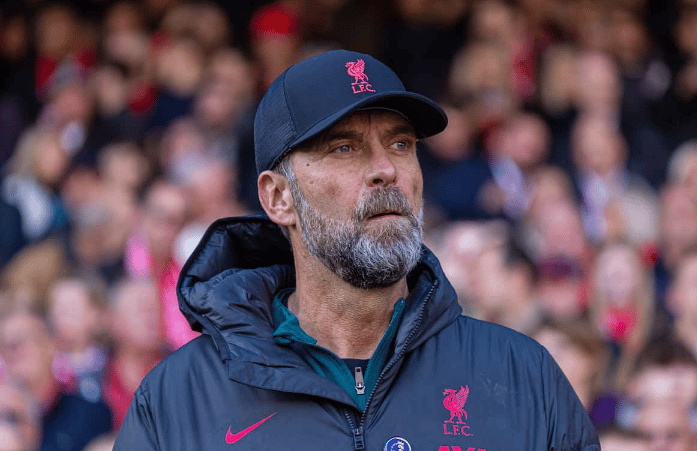 Liverpool manager Jurgen Klopp has said he "regrets making headlines" and admitted that "the situation" between him and referee Paul Tierney during Sunday's win over Tottenham "shouldn't have happened."
Recall that referee Tierney had to give Jurgen Klopp a yellow card for celebrating in front of fourth official John Brooks after Diogo Jota sealed the victory for Liverpool in the 4-3 thrilling encounter with Tottenham Hotspur.
After the game, Jurgen Klopp said he was angry that Tierney decided to gift a soft foul against Mohamed Salah on Ben Davies in the build-up to Spurs' equalizer (3-3).
Klopp also went further to say in the post-game press conference that "I don't know what this man (Tierney) has against us".
In reaction to Klopp's protest, refereeing body, PGMOL, insisted that the referee did nothing wrong and the English FA is investigating the coach's comments.
Ahead of Liverpool's Premier League clash against Fulham on Wednesday, Klopp said on Tuesday that everything that happened during the game was out of momentary anger.
"The whole situation should not have happened at all, that is it. It should not have happened at all, but it was out of emotion and anger at that moment", he said.
"That is why I celebrated as I celebrated, there was the situation with the foul on Mo (Salah]) no foul, but in my view a foul, free-kick, then another free-kick, then the goal.
"And then a minute later we scored and then you should just be happy that you scored a goal, but I was just angry.
"I did not say anything wrong, I was shouting: 'Without you, without you', which does not even make any sense.
"I did not want to get close to the fourth official, then Paul Tierney came over to me and I did not expect at all a red card, to be honest, I did not feel that was right, I expected the yellow card and he said to me, 'For me, it is a red card, but because of him, it is yellow', and he shows me a yellow and smiles in my face, that is it.
"Red card for what? So I just stood there and then left."
On whether he had spoken with the refereeing body after the game, Klopp added, "I don't know, it's not in my hands what is going on.
"We won a football game 4-3 spectacularly and the only headlines were about me and I really regret that it's not necessary and it is not how it should be.
"I have no clue what is happening now. We didn't hear yet from the FA, the refs, or anyone else."
Jurgen Klopp and his boys are currently occupying the 5th spot on the league table with 56 points in 33 games, 7 points away from 4th placed Manchester United.
---
---
© 2023 Naija News, a division of Polance Media Inc.