Kenyan President, Ruto Demands Global Respect and Equal Treatment for African Leaders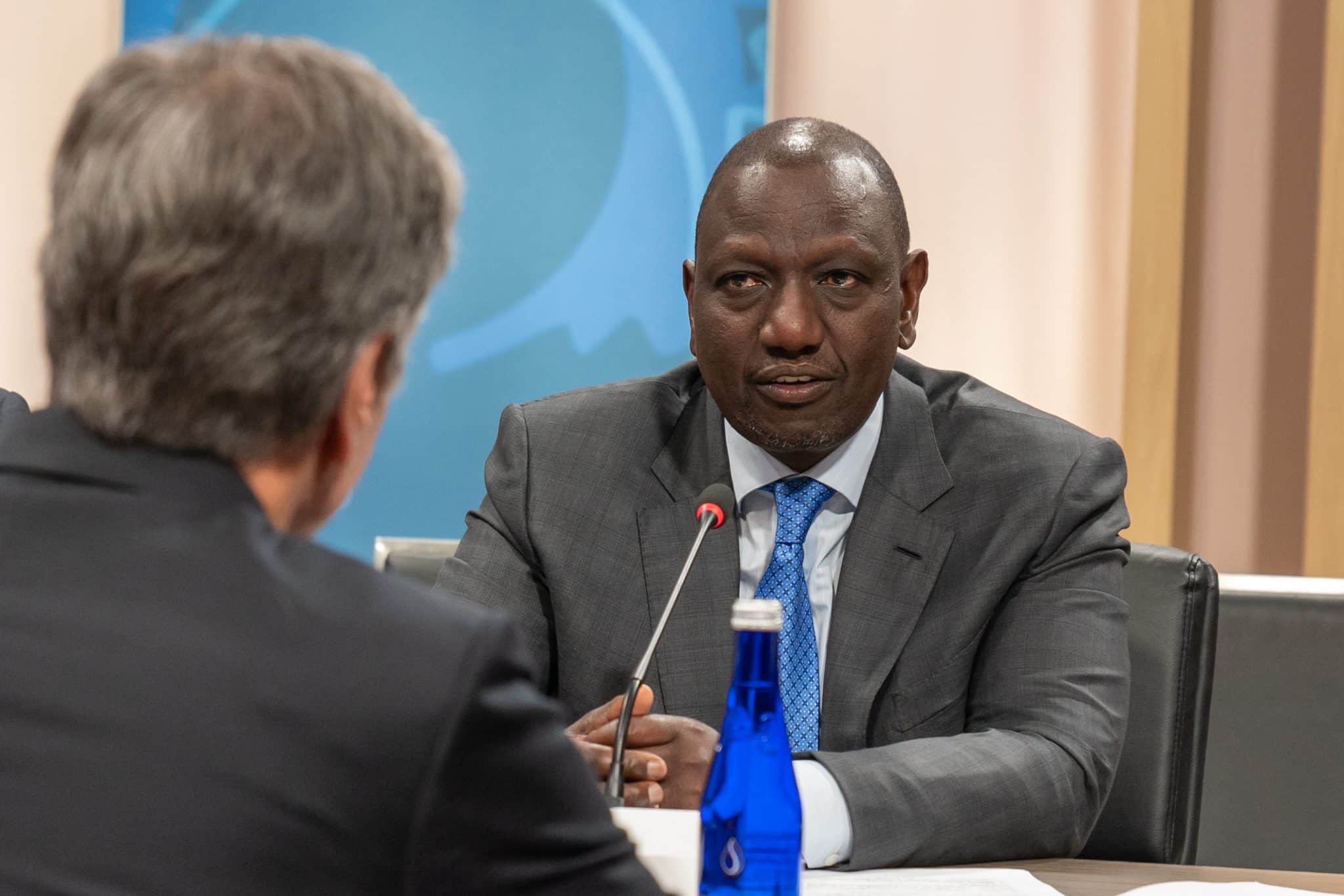 Kenyan President William Ruto called for African leaders to be treated with respect and dignity on the global stage. He emphasized that they are elected representatives of their people and should be granted the same level of respect as leaders from other parts of the world.
Speaking at the 2023 IGW African Leadership Ceremony with Mo Ibrahim, Ruto expressed his dissatisfaction with the unequal treatment of African leaders during international events, citing the U.S.-Africa Leaders' Summit in Washington DC as an example.
During the summit, 50 African leaders were present but did not have the opportunity for one-on-one meetings with President Joseph R. Biden. Ruto criticized such arrangements, where African presidents travel the world to meet with the leader of one country, stating that it was unfair and suggesting an alternative approach.
African Union as a United Representative
President Ruto proposed that the African Union should attend group meetings on behalf of the entire African continent. This would enable African leaders to work together, collaborate, and be better represented on the global stage. This sentiment reflects a growing sense of pride and self-determination among African leaders pushing back against Western dominance and demanding greater representation in global affairs.
Asserting African Unity
Ruto's comments highlighted the importance of African unity in the face of external pressures. By asserting their right to be treated as equal partners, African leaders are sending a message that they will not be pushed around or dictated to by more powerful nations.
This newfound assertiveness can shift the balance of power in international relations, giving African nations a stronger voice and promoting greater respect for their sovereignty and independence.
Addressing the Continent's Challenges
President Ruto also acknowledged Africa's challenges, including the proliferation of small arms and light weapons, the activities of violent extremist non-state actors, and the potential for foreign terrorist fighters to infiltrate the region. He emphasized the importance of African leaders acting together to make an impact and the need for the African Union to take charge of the continent's affairs and consolidate efforts when engaging with the rest of the world.
Civil Society's Role in Supporting African Unity
In addition to government efforts, Ruto called on civil society to support the interests of the people of the continent and help promote the agenda of African unity. He emphasized the need to mobilize the people to share the vision and agree on the paradigm shift required to address the challenges facing Africa. By working together, both government and civil society can contribute to a more united, prosperous, and respected African continent on the global stage.