Drunk Driver Kills Bride Moments After Her Wedding, Leaves Groom Critically Injured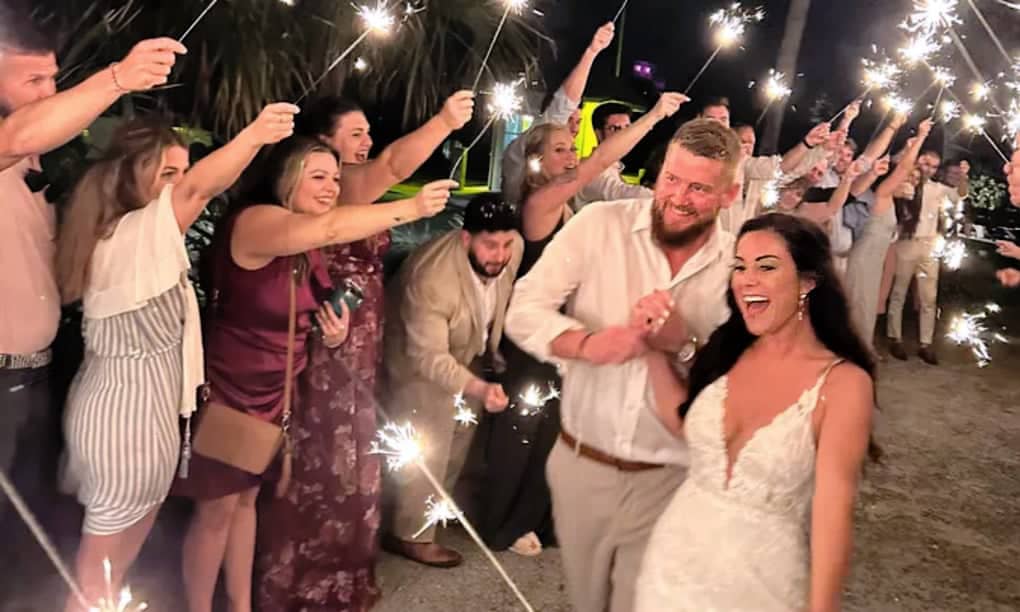 A bride named Samantha Miller has been killed in a beach golf cart accident in South Carolina, caused by a drunk driver.
The crash injured three others, including the critically injured groom.
The Charleston County coroner's office shared that the 34-year-old bride had just gotten married hours before the accident.
The groom's mother started a GoFundMe page to cover the funeral of her daughter-in-law and son's medical expenses.
The suspect, 25-year-old Jamie Lee Komoroski, was driving a rental car at 65 mph (105 km/h) when she hit the golf cart.
The legal speed limit in the area is 25 mph (40 km/h).
Komoroski faces up to 25 years in prison on each count and is charged with reckless vehicular homicide and three counts of driving under the influence causing death.
Hunter Accidentally Killed By Fellow Hunter In Ogun State
In other news, the family of Olasunkanmi Olakiye, a 35-year-old hunter from Ogun State, is mourning his death after he was accidentally shot by a fellow hunter during a hunting expedition in the Odeda area on April 20.
The incident caused confusion among the Egba Hunters Association, to which Olakiye belonged.
In an interview with Punch, the group's leader, Alao Yusuf, confirmed the incident and described it as an accident.