Reactions Trail Kashim Shettima's Visit To NDLEA Boss, Marwa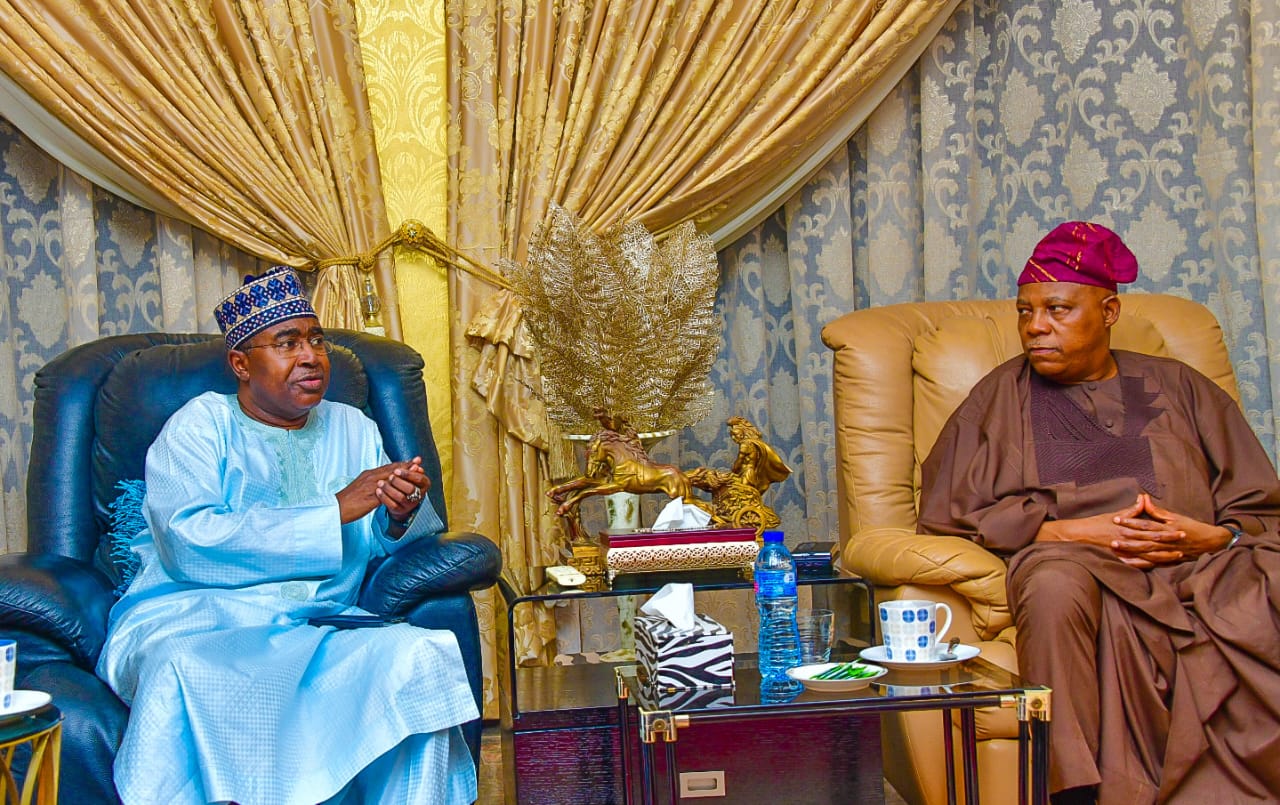 The Vice President-elect, Kashim Shettima during the weekend, visited Chairman/Executive Officer of the National Drug Law Enforcement Agency, NDLEA, Brig. Gen. Mohamed Buba Marwa ( Retd) in Abuja.
Naija News reports that the visit was to congratulate the NDLEA boss over his recent successful back surgery.
They met at Marwa's Asokoro Abuja residence at the weekend.
Taking to its Twitter page on Sunday, the agency shared photos from the visit.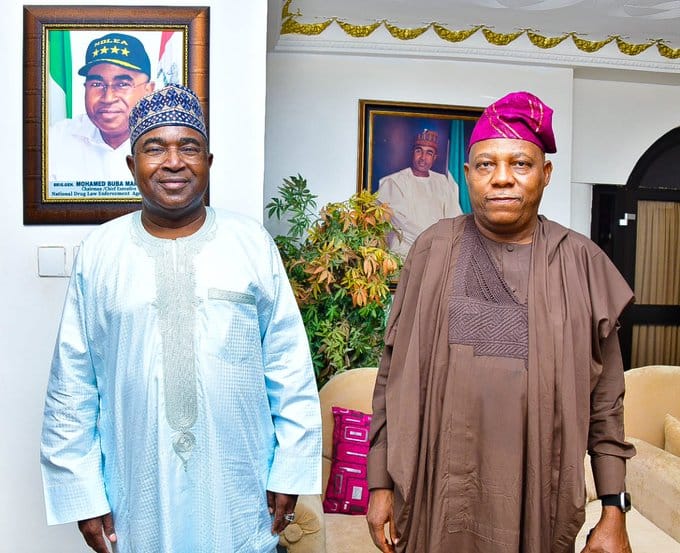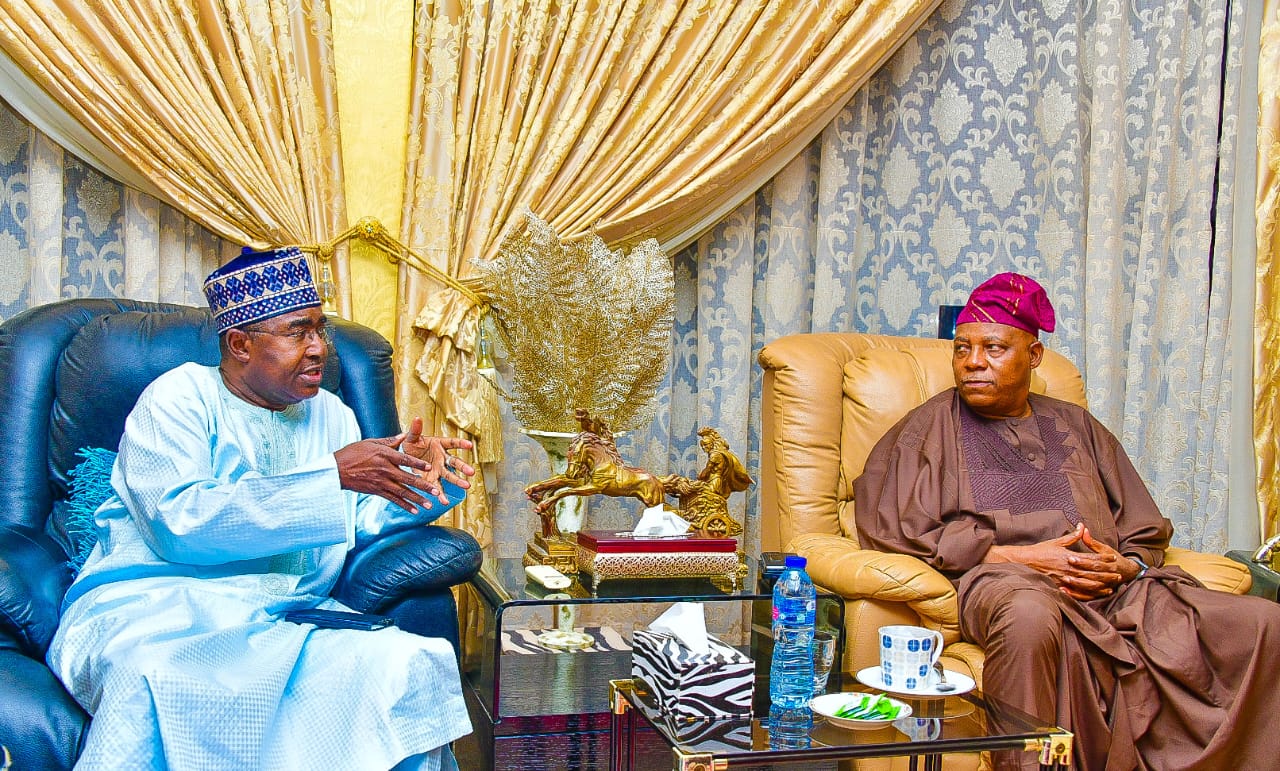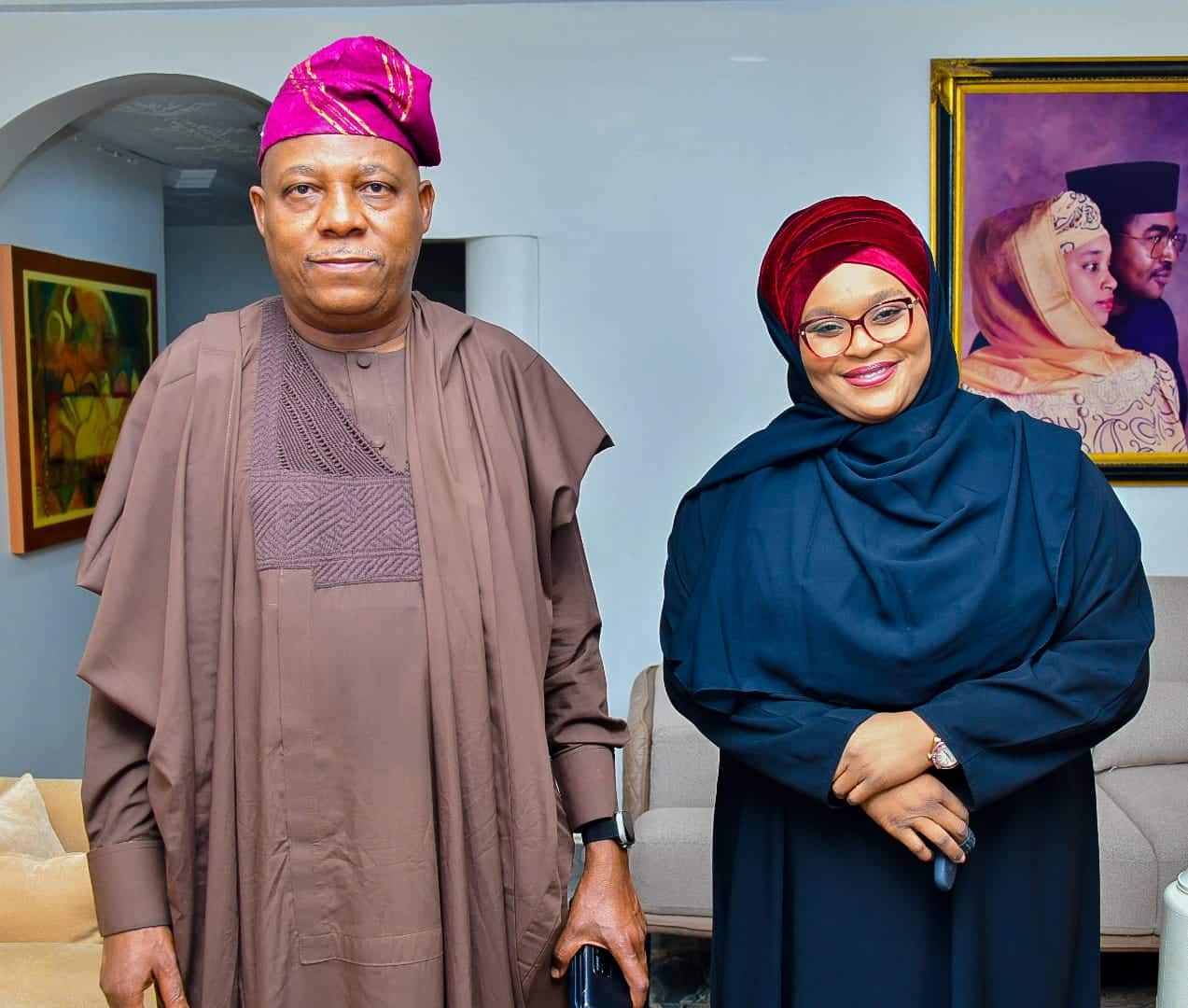 However, some Nigerians have also been reacting to the visit. While some viewed it as a good development, others submitted that there may be some hidden reasons for the visit.
See some of their reactions.
@Ikepicano: Are you guys really working for Nigeria or for these politicians?cause I don't know why you won't compromise?
@Sammbonu: Why are they paying NDLEA boss courtesy visit.. for what?
@AmbroseObi4: I thought all these agencies are supposed to be independent. Na waooo for Naija
@Braking_News02: He came to deliver the thank you massage 💼 for a job well done
@Mavel_Tee: This is wrong
@codedyusuff2: I love Shettima the man no dey laugh even wen e happy u no fit know
@Talk2_Frankjay: The backlash comments not warranted for –
For I believe if the
@ndlea_nigeria
has anything in its cupboard it won't make this picture public
@Hoover_Pavali: Exact reason why NDLEA can't arrest Tinubu
@ogagawealth: What was the purpose of the visit? was it a thank you visit?
@HenryGold411: So is Ndlea compromised?? This one that they are all running to meet Marwa . Drugs is definitely involved
@don_adamsky: Why are these politicians paying Marwa &co visit?
Is okay too
@givastry: What does Shetima has to do with NDLEA ?? I see no reason in this visitation other than negotiation
@KYibin: Commiserate over back surgery? Was the surgery made public, why is this visit and reason for the visit made public?