Obasanjo To Visit Akwa Ibom On Tuesday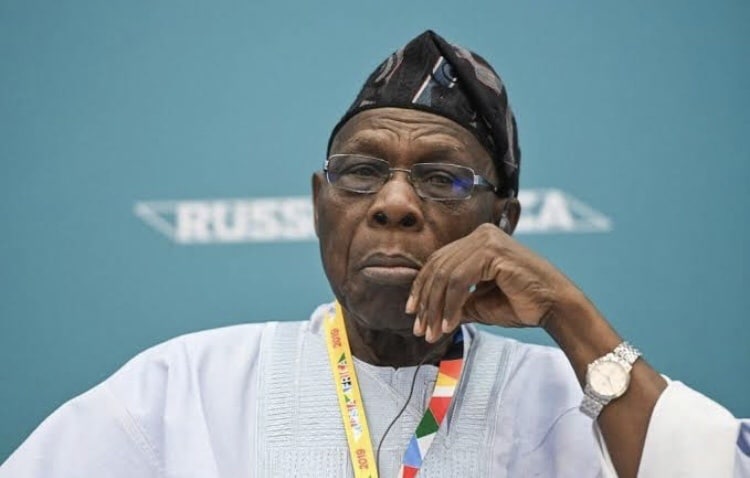 Former President Olusegun Obasanjo will on Tuesday visit Akwa Ibom State to commission the 23.4km Eket-Etinan dual carriage road constructed by the Udom Emmanuel administration.
The Special Assistant to the Governor on Research and Documentation, Essien Ndueso, made this known on Monday when he led journalists on an inspection tour of the project.
Ndueso stated that the road construction which was handled by a Chinese firm, CCECC, traverses four local governments, including Etinan, Nsit Ibom, Nsit Ubium, and Eket.
Ndueso said everything was in place for the commissioning of the dual carriageway, adding that the new road is a continuation of the 20km Uyo- Etinan Road that is almost ready for inauguration.
The governor's aide said the new road is the fulfillment of Governor Emmanuel's promise to ensure a dual carriageway from the state capital to the Atlantic Ocean.
He said: "Before the construction of the Eket – Etinan Road motorists were previously compelled to pass through the long and arduous route before reaching Uyo.
"Many had to go through Ikot Ubo in Nsit Ubium, down to Ibesikpo Asutan LGA, or even pass through interior villages in Nsit Ubium and Nsit Ibom before reaching their destination."
On his part, the construction project manager Engr Samuel Ukata said the road was executed to specifications to stand a test of time.
He said: "The road is designed with road furniture like side drainage, pedestrian walkway, traffic markings with pavement and center lines as well as concrete stones walls for enhance movements".