Four DSS Directors Who May Emerge As Bola Tinubu's Chief Security Officer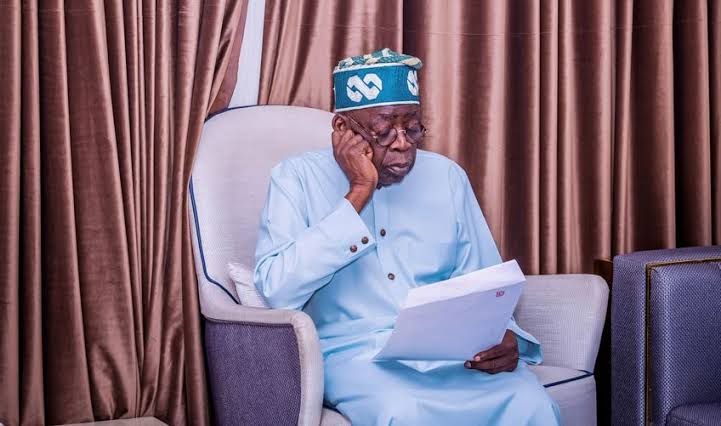 With a few days to his swearing-in as the next democratically elected President, Asiwaju Bola Ahmed Tinubu may likely follow the norm by appointing his chief security officer (CSO) from the Department of State Services (DSS) with some directors being linked to the plump job.
Naija News recalls that late President Umaru Yar'Adua was initially assigned the late Abdullahi Charanchi from the DSS as his CSO, before he was replaced.
But Yar'Adua was more comfortable will Yusuf Tilde who was DSS director in Katsina when the late president was governor.
While politicians were quick to desert the late president when he took ill and eventually died, Tilde, along with the then Chief of Army Staff, Abdulrahman Danbazau, would remain loyal until the president, commander in chief breathed his very last breath.
Also, the late Godwin Obuah of the DSS was the chief security officer to ex-President Goodluck Jonathan.
President Muhammadu Buhari had two months into his administration in July 2015 replaced his erstwhile CSO, Abdulrahman Mani, and requested the SSS to redeploy him out of the presidential villa.
He later appointed Bashir Abubakar, who later proceeded on an immediate "strategic course" at a university in Buenos Aires, Argentina, and was replaced by Idris Kassim Ahmed.
According to Leadership, the names mentioned to take over as the CSO to Tinubu include the director of the DSS, Lagos, Sheikh Mohammed Waziri, who has had a good run and fewer controversies on the job.
Also, the DSS director in Ogun State, Femi Aaron has been listed as a top favourite for the job.
Also, the DSS director in Kaduna, Abdul Enachie is a front-runner for the CSO job, while the Enugu State Director, DSS, Habu Maina Daluwa could also get the job if the odds favour him.