Bishop Kukah Speaks On How Nigerians Can Tackle Insecurity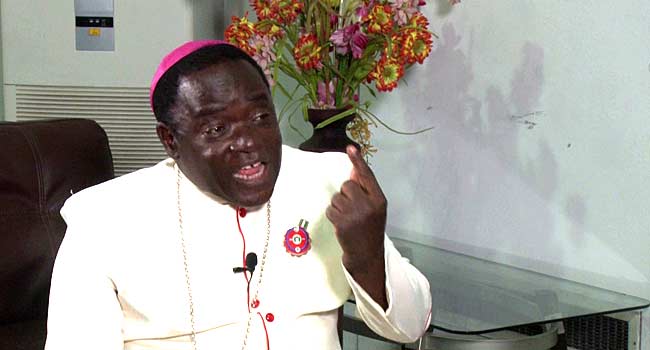 The Catholic Bishop of Sokoto Diocese, Matthew Kukah, has opened up on how Nigerians can face the insecurity ravaging the country.
According to him, Nigerians must fight all agents causing insecurity in the country with every drop of their blood to make sure they are pushed back.
Naija News learnt that the cleric made this pronouncement on Saturday when he delivered the keynote address at the Parents Summit of the 2023 Education Week in Edo State.
The cleric bemoaned how the state of insecurity in the country has affected the education in the country.
Kukah described the  perpetrators of such insecurity as "a people of darkness that we must, as a country, fight with every drop of our blood to physically ensure that they are pushed back."
He noted that Nigeria would not have any future without such resistance from the agents of insecurity.
He stated that "As we can see, our country is now being ravaged and threatened by the forces of darkness, those who have said no to humanity and those who have said no to education, whether they manifest themselves in the murderous and destructive excesses of Boko Haram or banditry.
"Not only have they destroyed the image of the country, they've destroyed the image of religion. They've made us victims and suspects. So, really, no distance is too much for me to cover when it comes to education."