Telco Giant Reveals Nigerians Might Have Bought Over 804,000 Smartphones In Q1,2023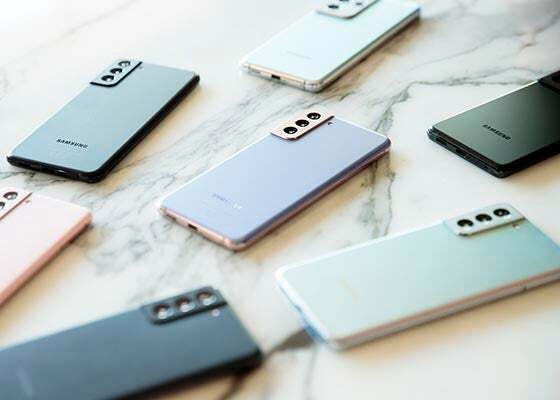 Speculations are that Nigerians might have acquired over 804,000 smartphones in the first quarter of 2023
This is as telecommunication giant,  MTN Nigeria Communications Plc shows in it's unaudited report for the first quarter of the year,which ended 31 March 2023,
The telecommunication giant, in the reports explained that the development is a sign if growth in the figures of smartphone users in the country, Naija News gathered.
According to the firm, it also indicates that smartphone penetration has surged to 52.7% in the quarter by adding over 804,000 new smartphones to its network.
The report said "In addition, we added over 804k new smartphones to our network in Q1, bringing smartphone penetration to 52.7 %."
However, an industry source, who pleaded anonymity told The Punch that the development might mean that the new phones were on another network before, and their users just got on MTN's network because the Nigerian telecom market is multi-SIMed.
In a related development, the telco giant recorded an overall revenue growth of  20.63% to N568.14 billion in Q1, 2023 from N470.98 billion in Q1, 2022 despite rising inflation and cash scarcity.
The Chief Executive Officer of MTN Nigeria, Karl Toriola, explained that the cash crunch affected customers' ability to buy airtime.
According to him, "The limited availability of the new notes resulted in cash shortages, which impacted our customers' ability to recharge through physical airtime vouchers (affecting mostly customers who did not have access to digital recharge channels) and over-the-counter (OTC) transactions within our MoMo agent network.
"The cash shortages affected the broader macroeconomy, with a consequent significant impact on the private sector.
"In Q1 2023, MTN's data revenue (N227.84billion) grew slightly above voice revenue (N277.61billion) for the first time. This is a first for any telco in Nigeria, and it signifies an increasing uptake in online services among Nigerians.
 "Data revenue rose by 40.0 % on the sustained growth of our active data users and increased data usage.
"This was enabled by our sustained investment in our networks to drive 4G and 5G coverage and enhance the quality and capacity of the network to support the rising data traffic. As a result, our 4G network now covers 79.3% of the population, up from 79.1% in December 2022, and data usage (GB per user) grew by 31.3 % to 7.8GB."