Frank Lampard Backs Chelsea's Fans For Booing His Team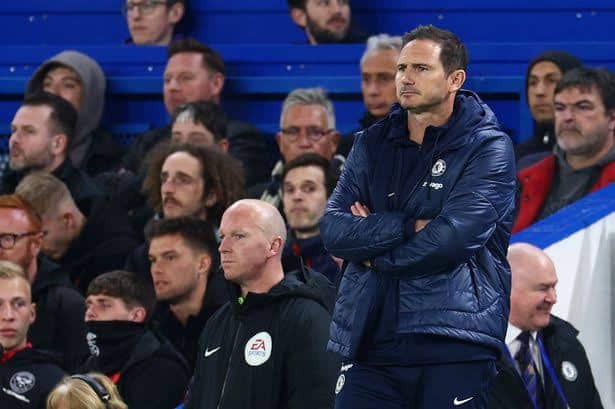 Frank Lampard has agreed that the angry Chelsea supporters had every right to jeer their team following Chelsea's 2-0 loss to Brentford on Wednesday.
Since taking over from Graham Potter, Lampard has suffered five successive defeats. The fifth one which was against inconsistent Brentford came in the worst possible way as Chelsea's captain Cesar Azpilicueta scored for the opponents in front of the home fans before Brentford's Bryan Mbeumo sealed the victory.
Chelsea have gone so bad that they have failed to score in six of their past seven games. The last time they won a game was on March 11, since then, they have gone eight games without a win. Six of those eight games took place at Stamford Bridge.
Hence, the club's fans were left with no choice but to boo Chelsea's players and the coaching crew following the team's loss to West London rivals Brentford, who were once in their shadow but are now above them in the standings.
"Absolutely the fans are going to be worried. If you're a Chelsea fan, you've been used to 20 years of success, you're used to it and you want it more," Frank Lampard Lampard said after the embarrassing 2-0 home defeat.
"I've got no problem with fans booing. I'm not sitting here to go against the fans and say don't boo the players."
Chelsea's disastrous form has forced them to remain in the 11th position in the Premier League.
The club is reportedly on the verge of hiring Mauricio Pochettino, the former manager of Tottenham and Paris Saint-Germain, to replace the club's 11-month interim manager Frank Lampard.