Ex-US President, Donald Trump Accused Of Rape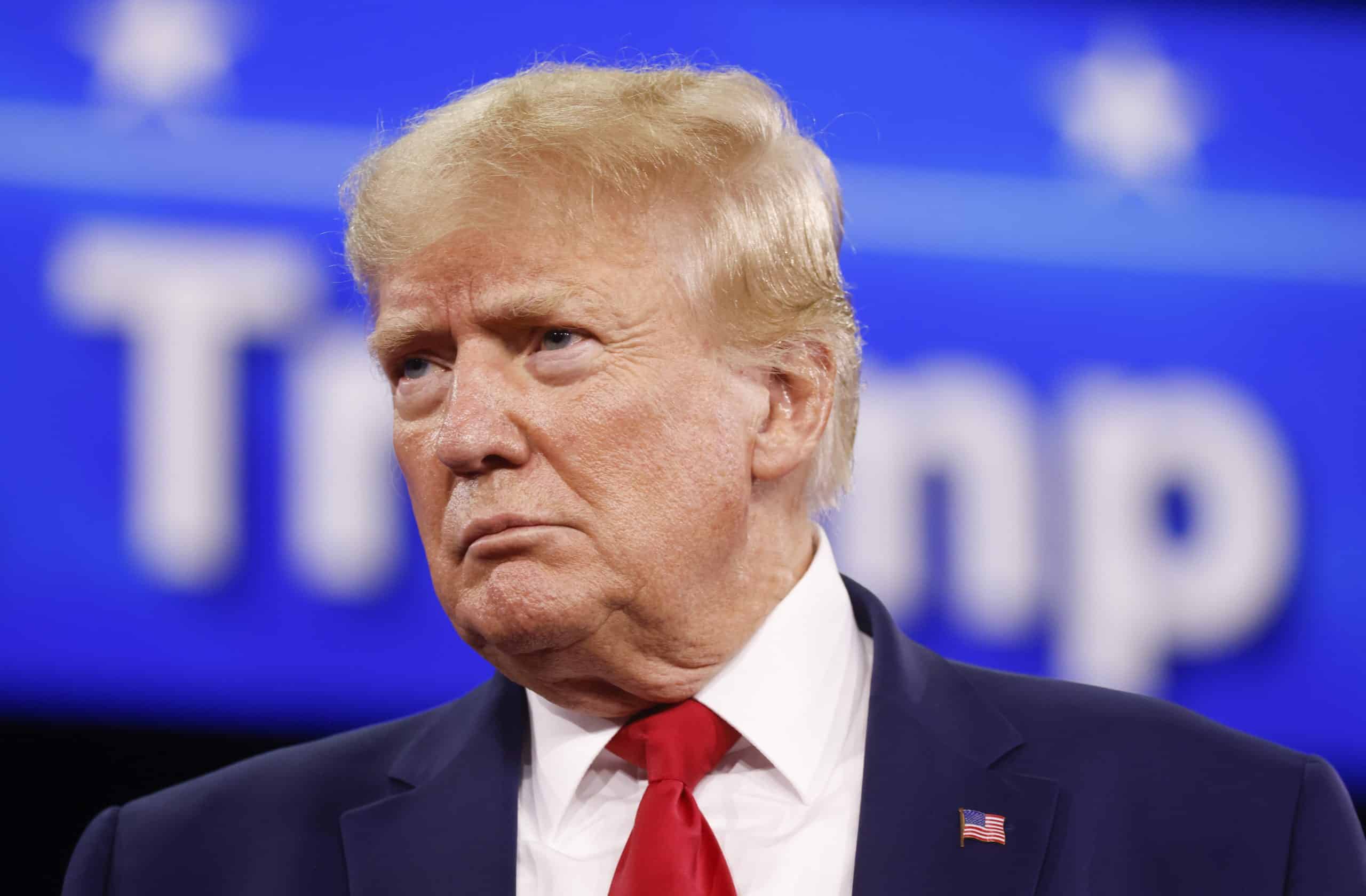 Former President of the United States of America, Donald Trump, has been accused of rape.
The embattled Republican is accused of the punishable offence by a writer and former Elle magazine advice columnist, E. Jean Carroll, Naija News understands.
At a civil trial yesterday, to determine whether the former U.S. president assaulted her and then lied about it, Carrol alleged Trump raped her nearly 30 years ago.
"I'm here because Donald Trump raped me, and when I wrote about it, he lied and said it didn't happen," Carroll told jurors in federal court in Manhattan.
She said Trump had refuted her claims and shattered her reputation when she first brought up the matter and that she is now in court to try and get her life back.
The 79-year-old lady's lawsuit borders on an alleged encounter in a Bergdorf Goodman department store dressing room in late 1995 or early 1996, where she alleged Trump raped her before she could flee.
Carroll says Trump defamed her by calling her rape claim a hoax, lie, and "complete con job" on his Truth Social media platform, and said she was not his type and had made up the claim to sell her memoir.
She is also suing under New York's Adult Survivors Act, which lets adults sue their alleged abusers long after statutes of limitations have run out, Naija News understands.
The Independent reports that Trump did not attend and is not required to attend the trial which began on Tuesday, April 26, 2023.
The Republican reportedly has a scheduled New Hampshire campaign event on Thursday, and both sides have indicated it is unlikely Trump will testify.
Trump maintained his scorn nonetheless for Carroll's case on Truth Social on Wednesday, calling her lawyer a "political operative" and the rape claim "a made up SCAM," adding: "This is a fraudulent & false story–Witch Hunt!"
U.S. District Judge Lewis Kaplan warned that Trump could face more legal problems if he kept discussing the case.
How Donald Trump Raped Me
Explaining her case, Carroll told the jurors that she had met Trump years before the alleged rape, saying she found him to be "very personable" and a "man about town."
She recalled that she was leaving the store at Bergdorf when Trump recognized her and held up his hand.
Her words reads: "He said, 'Hey, you are that advice lady,'" Carroll recalled. "I said, 'Hey, you are that real estate tycoon.'"
Carroll said Trump bantered in a "joshing" tone as he shopped for lingerie for another woman.
She said Trump asked her to try on a piece of lingerie, prompting her to joke that he should try it on.
Carroll said Trump then coaxed her into an open dressing room, shut the door, shoved her against a wall, and pulled down her tights. She choked up and fought back tears as she described pushing him back.
"Trump's fingers went into my v*gina, which was extremely painful, extremely painful. And he also inserted his p*nis," she said.
"As I'm sitting here today I can still feel it," she said. "It left me unable to ever have a romantic life again."
Asked by her lawyer if she told Trump "no," Carroll said "I may have said it" but did not know.
She also said she blamed herself and feared she would be fired and Trump would retaliate if she reported him.