Those Speculating About Tinubu's Ill Health Are Mischievous – Ahmed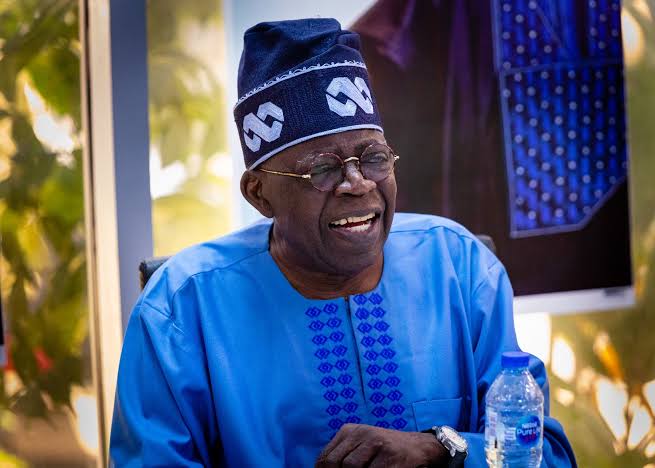 A chieftain of the All Progressives Congress (APC), Ismaeel Ahmed, has slammed critics speculating about the ill health of the president-elect, Bola Tinubu.
Naija News reports that the long absence of the former Governor of Lagos State had led to rumors about his health.
Speaking on Monday in an interview on Channels Television's Politics Today, Ahmed stated that there was no evidence that the president-elect was sick and flown abroad for medical treatment.
The Senior Special Assistant to President Muhammadu Buhari on National Social Investment Programme added that there is no evidence that Tinubu was flown out in an air ambulance or placed on life support.
Ahmed stated that Buhari was subjected to the same treatment by detractors.
He said, "How often do you get a president-elect coming back to the country that people do not go to visit or welcome? I think that is the question you should be asking.
''How many presidents-elect that travelled abroad and people do not welcome them? I will give you an example. In 2015, we went out and cheerfully welcomed President Muhammadu Buhari before he was sworn in and nobody said anything.
"Now Tinubu said he was hale and hearty. Of course, he is hale and hearty and we always know that he is. I think you heard people who are high up in the campaign, for example, the Minister of Works and Housing, Babatunde Fashola, spoke on your show and also said that he had spoken to the president-elect who was fine, hale, and hearty. Tinubu just needed to take some time off and take stock of what was going on.
"I cannot be responsible for people's speculation. People just speculate because there are people who are naysayers, always wanting to bring negative stories to certain situations. His health issue has always been something people talked about even in the campaign.
"So, I cannot be responsible for people who want to speculate on certain things that do not have a basis or fact. He is hale and hearty. You have seen him when he left. He left in a way that he didn't leave in an ambulance.
"There is no evidence anywhere that the man was sick. He came back hale and hearty and the party people went to receive him."