Chuba Akpom Applauds Himself For Winning Championship Player Of The Season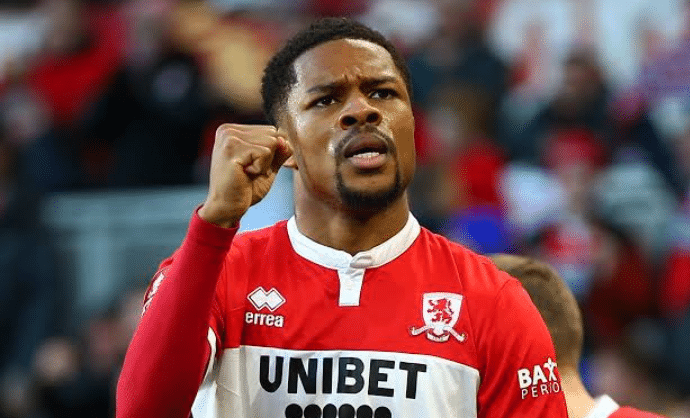 Chuba Akpom has revealed how excited he is to be named the Sky Bet Championship Player of the Season at the EFL Awards.
The 27-year-old, who could be invited to represent the Super Eagles of Nigeria soon, received recognition for his outstanding performance in the 2022-2023 season.
So far this season, Chuba Akpom has scored 29 goals in 38 games. He will become the first Middlesbrough player to win the Golden Boot since John Hickton scored 25 goals in the Second Division season of 1970-1971, barring a late attack of goals elsewhere. (valium)
The Nigerian striker eclipsed the previous record for successive home goals in the Sky Bet Championship with his ninth goal against Hull City at the Riverside. He has already been acknowledged as the first Boro player since Bernie Slaven in 1989–1990 to reach 20 goals in the league.
Chuba Akpom expressed his satisfaction with the accolades and thanked his coach and colleagues in a message that was published on the team's website.
Akpom's message read, "It means a lot to get recognized for the work I put in during the season.
"There's a lot of quality players in this league so for me to even be on the shortlist was an amazing accomplishment.
"To win it is like 'wow.' It's a massive achievement and it's amazing.
"I always try to tell people it's not just me," he said. "It's about the team. I couldn't do it. I feel like the manager has got the perfect players for the way we want to play.
"The changing room is amazing, there's a good relationship s between everyone and I'm grateful to everyone for their support I wouldn't have been nominated without them."
Chuba Akpom added, "He's a manager that when players make mistakes he encourages you no matter what.
"We're not scared of making mistakes or taking risks and it's good to have that encouragement and backing from the manager. If you get the ball and do a misplaced pass try it again, if you have a shot and don't score, try it again.
"Take risks…and he encourages that. I've felt a lot of confidence going into games thanks to the manager."