Tinubu, Wife To Arrive Nigeria Today – Faleke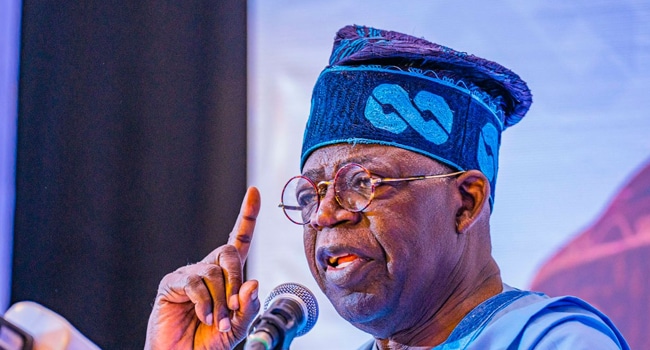 The Secretary of the All Progressives Congress (APC) Presidential Campaign Council, James Faleke on Sunday confirmed that the President-elect, Bola Tinubu would arrive in Nigeria today.
According to Faleke, Tinubu would return to Nigeria alongside his wife, Remi Tinubu, adding that they would land by 2 pm at the presidential wing of the International Airport, Abuja.
Faleke's statement is coming amidst questions raised about Tinubu's whereabouts following his trip to France after the governorship election.
He called on members of the party in Nasarawa and the Federal Capital Territory (FCT) to join in receiving Tinubu upon his arrival in the country.
Faleke, in a post on his Twitter account, noted that buses will be provided for interest members at the campaign office of the ruling party.
He, however, warned that only people who are accredited will be allowed at the airport.
Faleke wrote, "My dear brothers and sisters of this unique family, I wish to inform and request of us all that anyone in Abuja and Nasarawa is invited to join in receiving our people's President-elect and First Lady tomorrow by 2 pm at the Presidential wing of the International Airport.
"Departure Time:2pm; departure venue: The Campaign Office; Accreditation time: 12 pm. Buses will be provided. Only Accredited persons will be allowed at the airport for security reasons."