Why I Supported Peter Obi Against Tinubu – Lagos Ex-Deputy Gov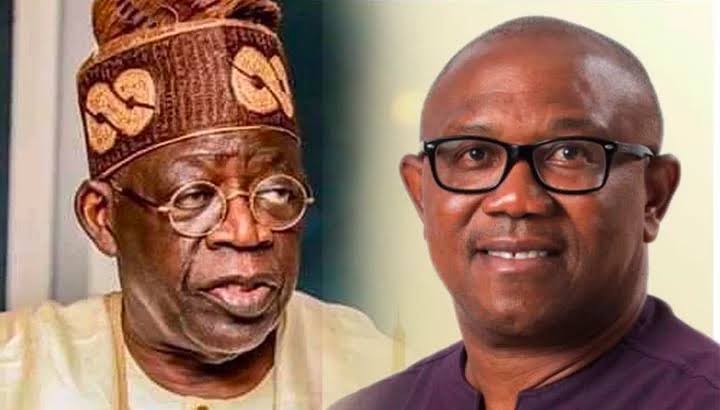 Former Deputy Governor of Lagos State, Sinatu Ojikutu, has said she supported the Labour Party's presidential candidate, Peter Obi, against Bola Tinubu of the All Progressives Congress (APC) in the last presidential poll.
Recall that the former Lagos State Governor defeated Obi and the presidential candidate of the Peoples Democratic Party (PDP), Atiku Abubakar, and other flagbearers in the February 25 election.
On May 29, Tinubu will be inaugurated as the next President and take over from President Muhamamdu Buhari, who plans to retire in his country home of Daura in Katsina State.
Speaking in an interview with ThisDay, Ojikutu said she supported Obi because she saw herself in him and believed in his principles and ideas about developing the country.
The former deputy governor added that she backed the LP flagbearer based on his achievements in Anambra State, and the quest for the South-East to produce a president.
She said: "During the last election, I was all out for Peter Obi because every time he stands up to talk and what he has done, I see myself in him. If I am put in this position, I will turn Nigeria around 360 degrees with all the loopholes of corruption and all that. I believe he can do something.
"I have been examining Peter Obi. He has records of what he has done in Anambra and people talked about him. They said he is stingy. We need somebody now who is disciplined, who can say enough is enough for the suffering of Nigerians, let us do it in a different way; not the same or the same.
"Besides, I believe we are not being fair in this nation by not allowing South-East to produce a president. North, South-West and South-South have produced the president. What is the reason why the South-East cannot have it?
"I also believe in restructuring. The clamour for president would be subdued if we do the proper restructuring. Every state and every region will be able to develop according to its resources and capacity without waiting for handouts from the central. So, that is where I stand."
Ojikutu wondered why the former governor is not satisfied with his riches, stating that Tinubu should have supported a younger person and guided the person on how the nation can be changed.
The former deputy governor stressed that her stance against Tinubu was not an offshoot of what transpired between the both of them in the past.
She said: "No. God has blessed Bola Tinubu even beyond the level he himself expected that he will be blessed; why is he not contended? Why not support somebody to say I have this knowledge on how this nation can be changed; put it out in the open so that people can give him credit for it and make Nigeria a better place for all of us."