Benue Gov-Elect, Alia To Inaugurate Transition Committee On Friday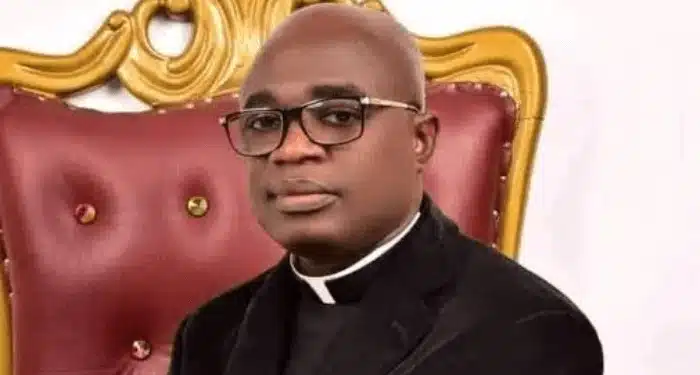 In preparation for the May 29th handover, the Benue State Governor-elect, Rev Fr Hyacinth Alia is slated to inaugurate a 29-member transition committee on Friday.
It was learnt that the names of members of. the governor-elect's transition team was contained in a statement signed and made available to pressmen in Makurdi by Alia's media aide, Kula Tersoo on Thursday.
Tersoo submitted that the committee has been given the mandate to collaborate with the outgoing government's Transition Committee to ensure a seamless handover of power come May 29, Naija News understands.
The governor's side noted that "The committee will be formally inaugurated on Friday at the Tinubu-Shettima Campaign office."
Sitting at the head of the 29-member transition committee was former Head of Service, Chief Mike Iordye, while Dan Ashiekaa is to serve as secretary.
Other members include Prof. John Enyi, Prof. Steven Ugbah, Chief Hinga Biem, Dr. Moses Tule, Arch Samuel Agule, Rt. Hon. Paul Biam, Barr. Moses Atagher, Hon. Emmanuel Atser, Dr. Emmanuel Chenge and. Mr. Humbe Mkena.
Others imare Dr. Christopher Obute, Prof. Christie Ekoja, Philip Kwaghsor, Lady Helen Atom, and Barr. Bemsen Mnyim, Mrs. Nana Mede, Hon. Nick Wende, Dr. Timothy Aikyor, Nick Eworo, Lady Susan Achiaga, Rt. Hon. Dorothy Mato, Dr. Patrick Onumah, and AVM Monday Morgan.