Ighalo 'Demolishes' Ronaldo's Al Nassr To Become Saudi Pro League Top Scorer
Nigerian forward, Odion Ighalo led Saudi Arabian club, Al Hilal to humble Cristiano Ronaldo's club Al-Nassr in the Saudi Pro League on Tuesday.
Odion Ighalo who moved to Al Hilal from Al-Shabab on January 29, 2022, for a transfer fee worth €2.90 million has been in superb form so far in the 2022-2023 season.
During Al Hilal's home game against Al-Nassr on Tuesday night, the 33-year-old former Manchester United striker scored a brace to dismantle Ronaldo's team.
Odion Ighalo scored from the penalty spot in the 42nd minute to give the home team the lead. In the 62nd minute, the former Nigerian international scored from the penalty spot again to give his team a 2-0 victory over Ronaldo's Al-Nassr.
Ighalo's two goals in the game have pushed him to the top of the Saudi Pro League top scorers chart with 18 goals in 22 games. He has overtaken Talisca of Al-Nassr who is currently on 16 goals in 18 games.
Tuesday's league is arguably one of the worst games for 38-year-old Ronaldo as he couldn't do much for his team. His most talked about move in the game was when he decided to make a WWE move by choking the neck of an opponent which earned him a yellow card.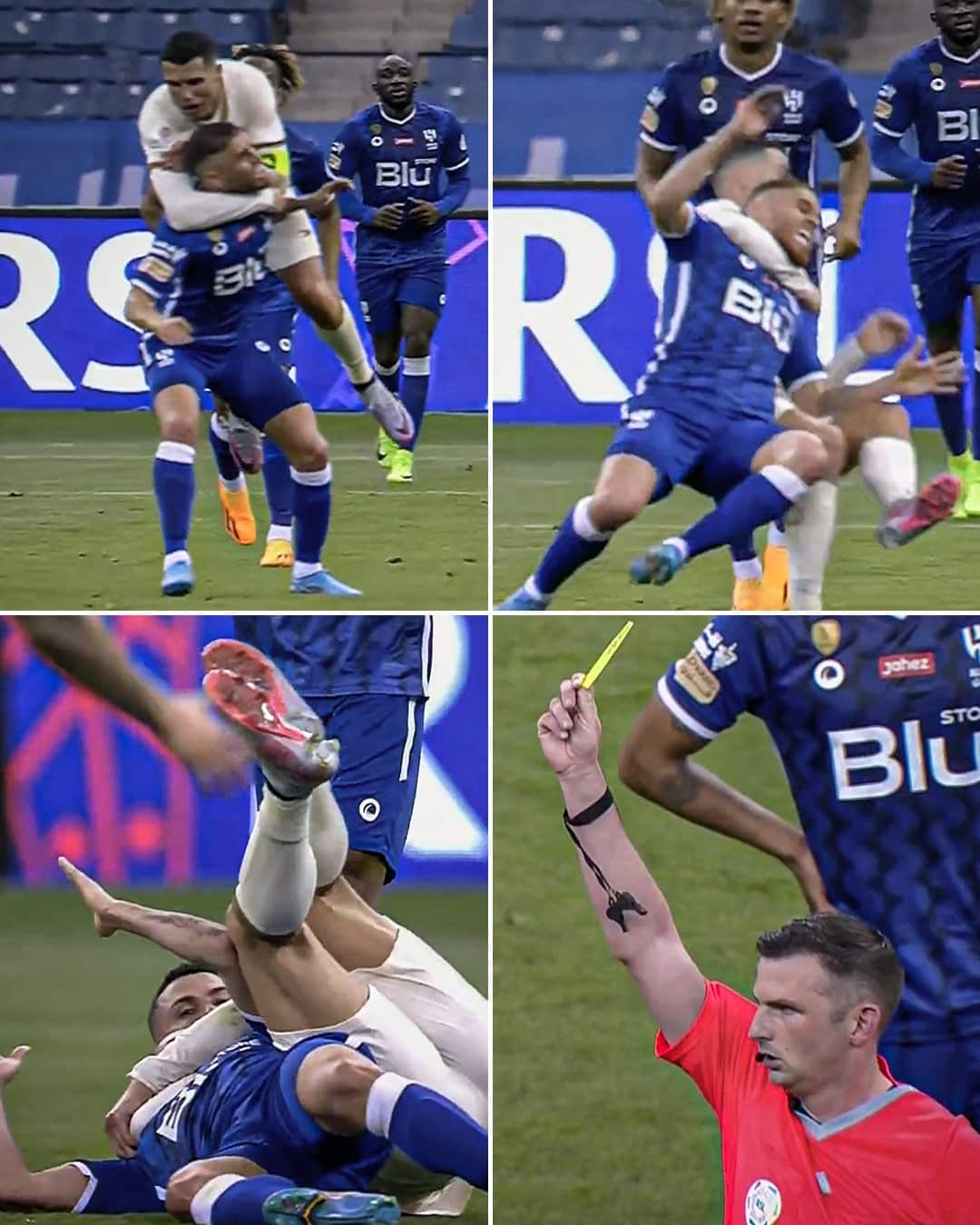 Al Hilal's 2-0 win over Al-Nassr has pushed them to the 4th spot with 49 points in 25 games. While the defeat is a big blow to Al-Nassr's hope of winning the league as they remain three points below first-placed Al-Ittihad who still have a game in hand.