Basketmouth: AY Trashes Julius Agwu's Claims On Clash Of Event, Shares Receipts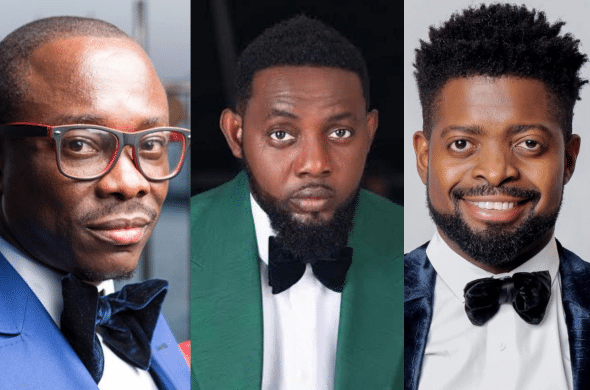 Nigerian comedian cum filmmaker, Ayo Makun, popularly known as AY, has responded to his colleague, Julius Agwu, over the accusation of hanging up a phone conversation with him.
Naija News earlier reported that Julius Agwu weighed in on the lingering feud between Ayo Makun and Basketmouth over a certain N30,000 payment.
Speaking about the issue in a recent interview, Julius explained that there is more to the beef between his colleagues AY Makun and Bright Okpocha aka Basketmouth.
He further went on to recall how AY cut the call on him when he noticed the comedian was planning a show on the same day he normally anchors his comedy show.
He said: "Laugh for Christ sake was every Easter Sunday before AY began to do promo saying he was doing one show. I called AY telling him that day is my day, he cut the call on my neck"
Reacting via his Instagram page, AY shared proof debunking the claims of clashing with his senior colleague over an easter event and other events they had both featured.
According to the filmmaker, the truth remains the only ultimate power to downplay all the lies in a place where the internet never forgets.
He added that his stance on projecting peace across boards does not make him a weakling or seeking any form of unnecessary friendship that is laced with negativity.
Part of the post reads: "The truth remains the only ultimate power to downplay all the lies in a place where the INTERNET NEVER FORGETS.
"Dear senior colleague Julius Agwu, my question is, how is it even possible to lay claims to the fact that I took over your Easter Sunday date with the following verifiable facts.
"Projecting Peace across boards doesn't make me a weakling. Neither am I seeking any form of unnecessary friendship that is laced with negativity."
View this post on Instagram