APC Seeking Motion To Stop Declaration Of Adamawa Results – PDP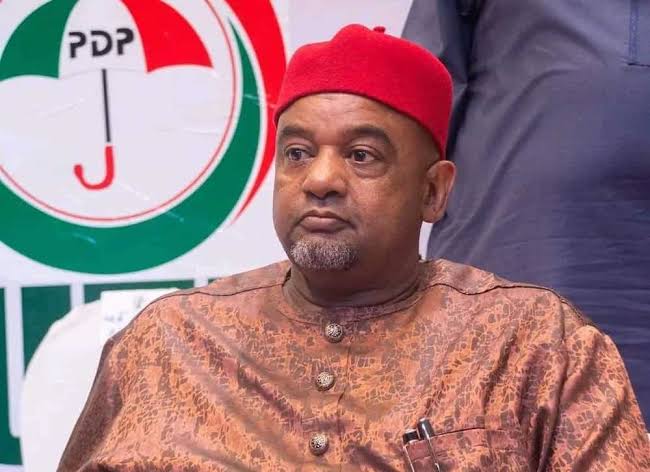 The Peoples Democratic Party (PDP) on Tuesday alleged that the All Progressives Congress (APC) is planning to file a suit to stop the Independent National Electoral Commission (INEC) from declaring the results of the Adamawa State Governorship election.
The acting National Chairman of the party, Umar Damagum made this claim during a press conference at the party headquarters in Abuja.
Damagum called on INEC to immediately ask the Returning Officer Professor Muhammed Melee to conclude the process.
He condemned the Resident Electoral Commissioner (REC), Hudu Yunusa Ari for declaring the candidate of the All Progressives Congress (APC), Aisha Binani winner of the election.
Damagun described the development as a civilian coup aimed at installing an illegal government in Adamawa.
The acting national chairman of the PDP who was flanked by other members of the National Working Committee (NWC) of the party said, "We heard APC is shopping for a court order to stop further declaration of the results. We are asking INEC to immediately declare Governor Fintiri who is the rightful winner of the election.
"We don't know whether this is intentional or in collaboration with INEC, but we will soon see how it pans out. The delay in the declaration is heightening tension in Adamawa and is capable of leading to a breakdown of law and order.
"We restate our demand that INEC should immediately hand over Hudu to the police for investigation and prosecution."