Adamawa: Binani Speaks On Giving REC N2 Billion To Declare Her Winner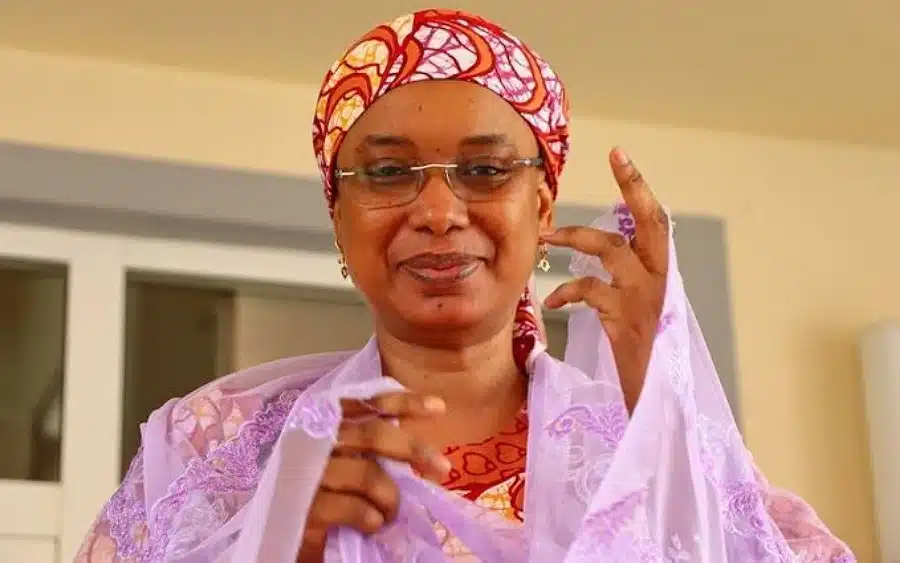 The governorship candidate of the All Progressives Congress (APC) in Adamawa State, Aisha Binani on Tuesday denied bribing the Resident Electoral Commissioner (REC) in the state, Hudu Yunusa-Ari.
There had been speculations that Binani bribed the REC with the sum of N2 billion to be declared the winner.
Recall that Ari on Sunday declared Binani as the winner when the results from the remaining ten local government areas had not been announced.
Reports had it that the REC allegedly collected N2 billion to make the controversial announcement.
The Independent National Electoral Commission (INEC), however, discontinued the collation of results and nullified Ari's declaration.
INEC on Tuesday continued the collation of election results and announced the candidate of the Peoples Democratic Party (PDP, Ahmadu Fintiri as the winner.
Binani in a statement released on Tuesday evening denied bribing with N2 billion "procure a favourable declaration as governor-elect to some unnamed INEC staff".
The APC governorship candidate further stated that the report is "very bizarre, unfounded and wild allegations".
She added, "I never did, I would never do such.
"I wish to reiterate that I am a Democrat. I have always been a committed Democrat and will never do anything to subvert the democratic process. I am not a do-or-die politician. In the past, I have won elections into the House of Representatives and the Senate in a free and fair manner.
"What happened in Adamawa was an unsuccessful attempt to subvert the will of the people. The REC was illegally told to stand down by two INEC national commissioners from Abuja who were supposed to be in Adamawa in a supervisory capacity. Even more curious is the nocturnal visit of some INEC national officers to the Adamawa state government house and the bizarre declaration the same day after the visit that they have taken over the collation through the backdoor with the collation and returning officers selected by the governor of Adamawa.
"The roles of these INEC officers from Abuja and the real mission of the two to the government house should be of interest to all democrats.
"I urge all lovers of democracy to take a deeper interest in our electoral process and democracy not only in Adamawa but in the whole country."
Binani thanked her supporters for their "unflinching support in the midst of half-truths and opposition smear propaganda".