Protest Breaks Out In Adamawa State Over Governorship Election Results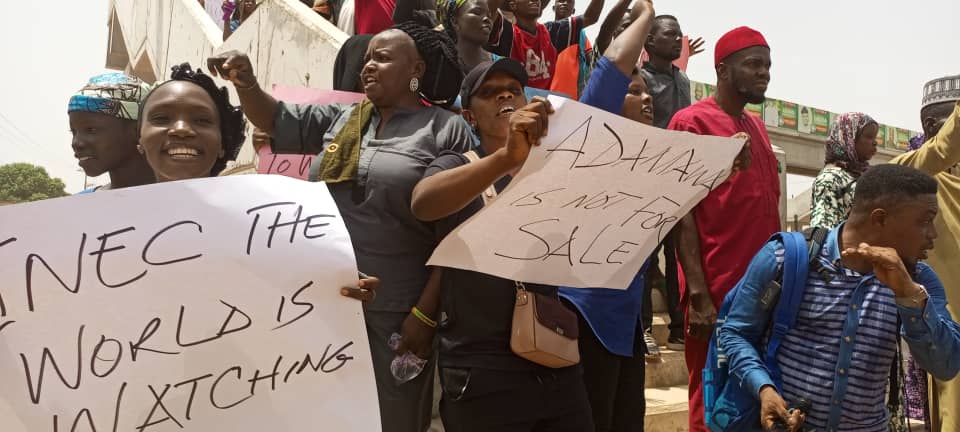 Some supporters and members of the Peoples Democratic Party (PDP) in Adamawa state have taken to the streets in protest over the current situation regarding the governorship election in the state.
The PDP supporters who demonstrated in Yola, the state capital on Monday, protested against the illegal declaration of Aisha Dahiru Binani, of the All Progressives Congress (APC), as the winner of the gubernatorial election.
Marching through the streets, the protesters held placards with inscriptions such as "Adamawa is not for sale" and "INEC the world is watching", among others.
Naija News recalls the resident electoral commissioner (REC) of the Independent National Electoral Commission (INEC) in Adamawa State, Hudu Yunusa Ari on Sunday under controversial circumstances, declared Binani winner of the governorship election while collation was still in progress.
The declaration sparked controversy even as INEC quickly moved and nullified the announcement. The electoral umpire also suspended the collation of results and summoned the REC to Abuja.
Speaking with reporters on Monday, deputy director-general of the PDP campaign council in Adamawa, Felix Kinjamo said the electoral commission should conclude the election and announce Ahmadu Fintiri as winner.