Nnamdi Kanu's Lead Counsel Alleges Plans To Infect IPOB Leader With Dreaded Bacteria Infection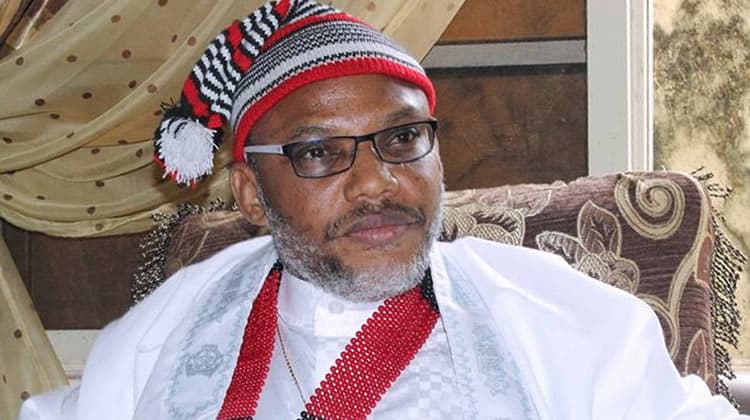 Aloy Ejimakor, the special Counsel to Nnamdi Kanu, leader of the Indigenous People of Biafra (IPOB) has alleged that there are plans to infect the IPOB leader with tuberculosis.
Ejimakor via his Twitter page on Monday  made the allegation of exposing Kanu to the dreaded bacteria infection in his cell block.
He tweeted, "Today, my associate, Barr Mandela, met with Onyendu #MNK at the DSS.
"He reports that MNK directed me to make it public that he had an episode of profuse nose-bleed yesterday & that the DSS has transferred a detainee diagnosed with tuberculosis to his cell block. This is ominous."
Tuberculosis (TB) is a contagious infection that usually attacks human lungs. It can also spread to other parts of the body, like brain and spine, and caused Mycobacterium tuberculosis, according to Webmed.com
Nnamdi Kanu is being detained at the custody of the Department of State Services in Abuja over alleged running a proscribed group, jumping bail in 2017 and treason.
He was arrested in Kenya and brought to Nigeria in 2021, and despite court rulings discharging him, the federal government has refused to set him free.