Drama As Hoodlums Attack NDLEA Operatives, 'Rescue' Arrested Drug Lord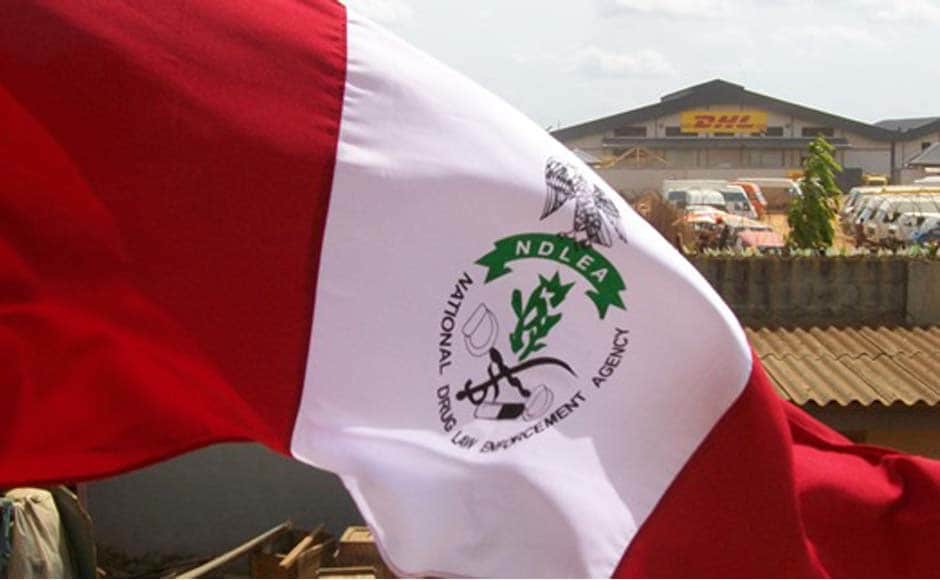 Hoodlums have recently in a daring move, attacked some operatives of the National Drug Law Enforcement Agency (NDLEA) and freed a suspected drug kingpin, Izuu Isuofia alias 50 who was arrested by the agency.
It was gathered that the NDLEA officials who disguised as civilians were on an operation in the area (Odunze lane at Mile 3 Diobu) in Port Harcourt, Rivers State due to reported activities of illicit drug activities on Friday.
According to an eyewitness who does not want to be named as quoted by Punch, the NDLEA operatives had arrested the suspected drug dealer and were dragging him to a waiting patrol van stationed at a nearby street along Ikwerre Road Iheoma street in Mile 3 Diobu when some hoodlums/cultists launched an attack.
The hoodlums, about 100 in number were said to have arrived at the scene with bottles and other dangerous weapons and started pelting stones and bottles at the NDLEA team, injuring some of them.
During the ensuing attack, they successfully rescued the hand-cuffed drug lord from the NDLEA operatives
"The NDLEA men fired some shots into the air, but the cult boys were still stoning and they eventually aided the escape of their ally '50' before the NDLEA patrol van arrived on the scene.
"Because of that, there was serious traffic on that Ikwerre Road axis. Many people who have businesses there and even people passing on that street ran away because of the shooting," the source said.
NDLEA Confirms Attack
Meanwhile, the NDLEA has also confirmed the attack on its personnel, saying the suspect, '50' was arrested with large quantities of cannabis sativa.
The confirmation was given in a statement by the Rivers State NDLEA Command spokesman, Emmanuel Ogbumgbada who narrated that the hoodlums also carted away the drugs seized alongside the suspect.
The statement titled ''Mob attack on operatives of NDLEA Rivers State Command', however, said the state Commander had ordered the re-arrest of the fugitive and his gang members.
The statement read, "In the evening of Friday, April 14, 2023, operatives of NDLEA Rivers state command raided a hangout/drinking joint around Odunze street, mile 3 Diobu, Port Harcourt and a suspected drug dealer named Izuu Isuofia popularly called '50' was apprehended with a large quantity of Cannabis Sativa.
"While trying to move the suspect to the patrol van, he raised alarm and was resisting arrest which resulted in a scuffle, and within minutes, hoodlums in their large numbers attacked our officers with bottles and stones, and managed to free the already handcuffed suspect as well as carting away his exhibit before the arrival of our back-up team.
"The state Commander, Ahmed Mamuda has tasked operatives of the Command to deploy all necessary arsenals to ensure that the suspect and his cohorts are arrested and brought to justice."