2023 Election: Soyinka Speaks On Being Tinubu, Atiku And Peter Obi's Fan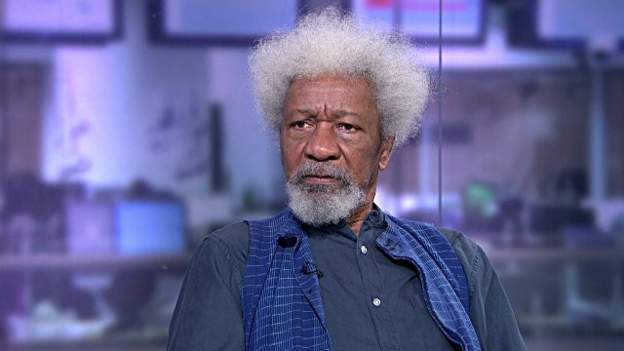 Nobel Laureate, Professor Wole Soyinka has distanced himself from a viral post attributed to him making comments on certain aspects of the just concluded 2023 general elections.
Naija News understands that the post which circulated on WhatsApp over the weekend claimed Soyinka acknowledged to be a fan of Peter Obi of the Labour Party (LP), Bola Ahmed Tinubu of the All Progressive Congress (APC), and Atiku Abubakar of the Peoples Democratic Party (PDP).
But in a statement on Sunday, the Nobel laureate described such fake viral posts as a product of twisted minds seeking relevance for their cowardice and asked Nigerians to disregard the post.
Soyinka disclosed that he does not have any favourite flagbearer and he is not a fan of any of the three popular presidential candidates.
He, however, asked people to be bold enough to put the stamp of originality with their names on comments they make instead of stealing identity to confer authenticity to figments of their unscrupulous minds.
He said: "Again let it be known to one and all that I did not authorize the viral post being circulated on social media. Nigerians should please disregard the post attributed to me as I never made such comments."