20 Injured As Shiites, Police Clash During Procession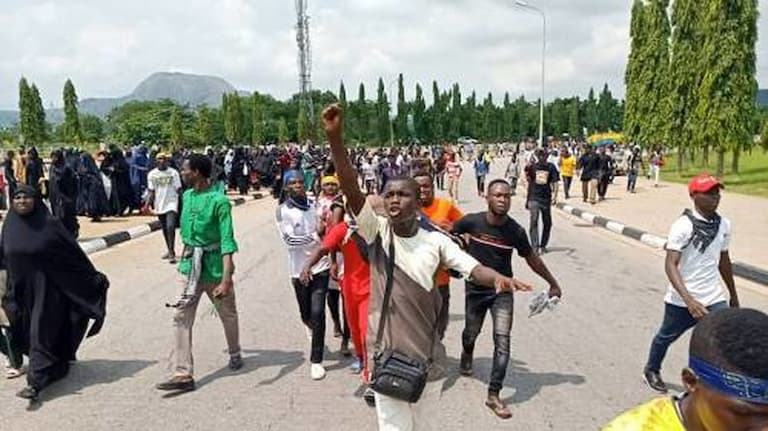 The Nigerian Police Force in Kaduna State and members of Shiites have clashed, leaving no fewer than 20 victims injured.
The incident occurred when Sheikh El Zakzaky followers were in a procession to mark International Quds Day.
A Shiite leader, Yunusa Lawal told Vanguard that they were on a peaceful procession as part of the activities marking the International Quds Day to say no to the continued illegal occupation of Palestine by apartheid Isreal before the police attacked them.
He said, "About 20 of our members suffered varying degrees of injuries with two of them including a woman sustaining gunshot injury, but so far, we cannot ascertain whether there is any casualty or not.
"Apartheid Israel continues its illegal occupation of Palestine. Incessant terror attacks by the Israeli brutal forces are being done frequently. The gross violations of human rights against Palestinians become the order of the day.
"The increase in people's awareness of the injustice being perpetrated against Palestine and the exposure of atrocities being committed is what we are sensitising people about."
Speaking further, Lawal claimed that Buhari carried out a massacre in Zaria due to his support for Palestinians.
He went on to condemn the continuous detention of El-Zakzaky.
"The Islamic Movement has been observing this event for decades in Nigeria. In fact, one of the reasons for the Buhari massacre in Zaria to kill Sheikh El -Zakzaky and disbanding the Islamic Movement was this support and solidarity for the Palestinians.
"The same Buhari-led government that used the military to inflict the death-threatening injuries on Sheikh Zakzaky and his wife is now denying them their fundamental human rights to health by imposing an illegal ban on their travel documents.
Story continues below advertisement
"We condemn the continued denial of Sheikh Ibraheem Zakzaky and his wife, Muallima Zeenah, their travel passports to enable the couple to travel for medical treatment," he added.
---
---
© 2023 Naija News, a division of Polance Media Inc.