Wike Speaks On Supporting PDP's Plot To Produce Senate Presidency, Others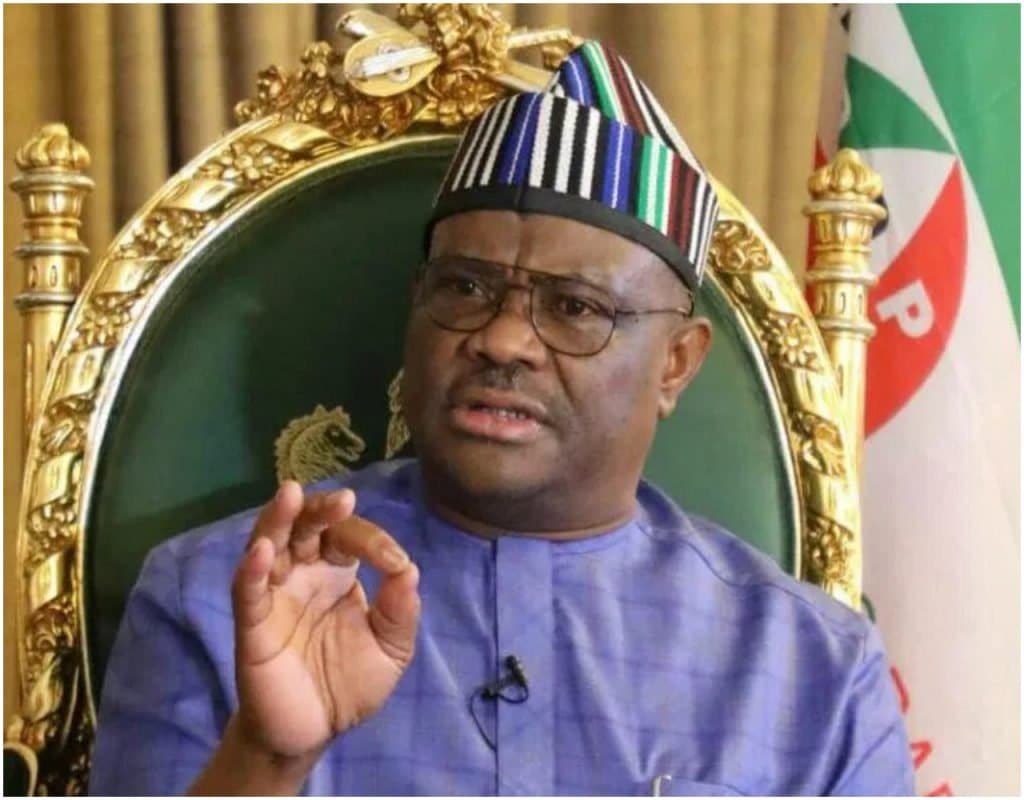 Governor Nyesom Wike of Rivers State has rejected any plot by the Peoples Democratic Party (PDP) to produce the leadership of the 10th National Assembly.
He said the All Progressives Congress (APC) should be allowed to produce the Senate President, Speaker of the House of Representatives, and other principal officers of the National Assembly.
Wike stated this on Tuesday, during a media chat held at his private residence at Rumueprikom, Obio-Akpor Local Government area of the state, suburb of Port Harcourt.
He pointed out that in a democracy, the majority party should be allowed to produce the Senate President, while the minority parties settle for other slots for a smooth executive and legislature relationship.
The governor said the plot will amount to a huge distraction for the President-elect, Bola Tinubu, to have the Senate President or Speaker from an opposition party, and it will also engender a lack of cooperation between the Executive and the Legislature.
Wike said the elected National Assembly members from Rivers will not support PDP's quest to produce the Senate President, adding that such a move would also hamper good governance and ultimately lead to suffering for Nigerians.
The governor, however, disclosed that a couple of aspirants for the leadership of the national assembly have reached out to him for support.
Religious Sentiment
On the argument that the President-Elect and his Deputy won with a Muslim-Muslim ticket and so the Senate President should be Christian, Wike said he does not like playing with religious sentiment.
The governor said he will wait to see the background of the candidates selected by the ruling APC before choosing the candidate that will ensure inclusiveness for every part of the country.