FRSC Recovers Over N5 Million At Accident Scene In Kaduna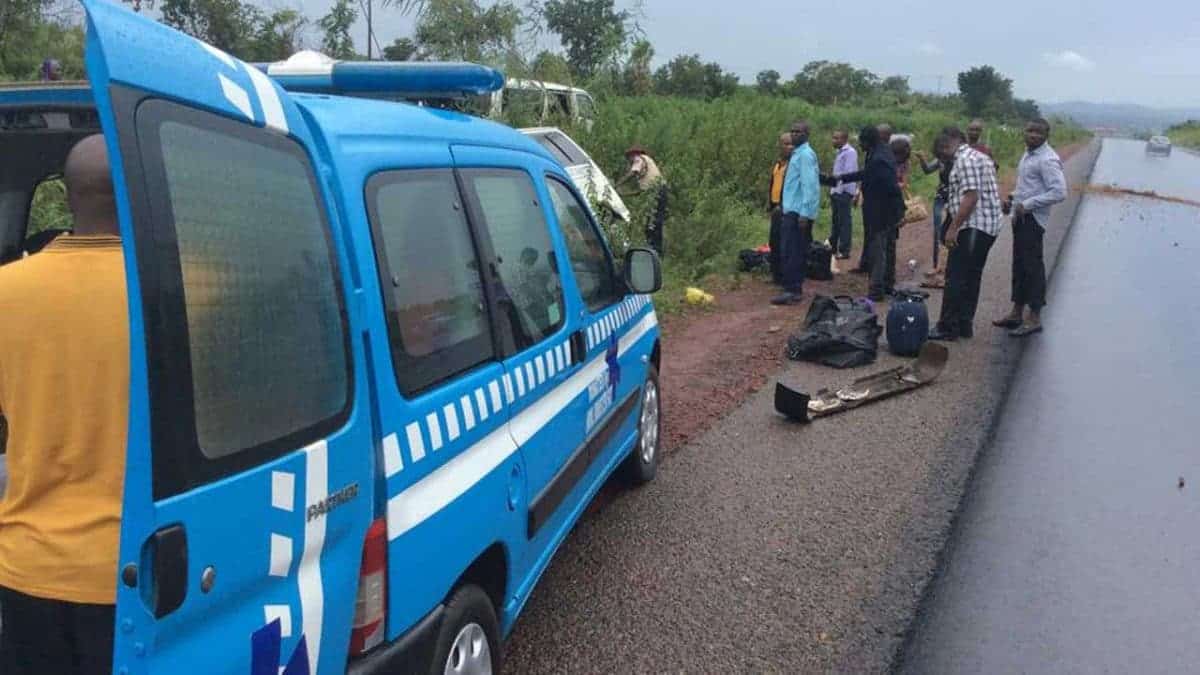 The Federal Road Safety Corps (FRSC) said it recovered N5,020,660 from an accident scene along Kaduna-Zaria road on Monday, April 10, 2023.
The accident, which reportedly happened at about 1:03 pm on Monday, involved one Toyota Hiace white bus with registration number KTG13XG, Naija News learnt.
The FRSC in a statement issued by the Corps Public Education Officer, Assistant Corps Marshal Bisi Kazeem, in Abuja, explained that 10 mobile phones were also recovered from victims of the accident.
The federal government agency, however, revealed that no lives were lost in the accident.
Giving further details, the Corps Marshal, Dauda Biu, said the accident was caused by a tyre burst, adding that the lone crash, which was serious and not fatal, was with some occupants having fractures, cuts and bruises.
He said out of the 11 people in the accident, eight were injured, and three survived without injuries. "The N5,020,660, 10 phones and other luggage shall be presented to the family soonest.
"The injured victims have been taken to the Ahmadu Bello University Teaching Hospital, Shika for medical treatment.
"The palm oil and others were handed over to the chairman of the palm oil sellers union.
"The vehicle was towed to base while the recovered money was handed over to the duty room and obstruction was cleared successfully," the statement reads.
Biu applauded the Zaria Unit command patrol teams for their commitment to ensuring the safety of the people and for their honesty in recovering such a huge amount of money.
He also expressed his gratitude to operatives for their resilience, professionalism and excellent synergy with other security agencies in their areas of responsibility.
He urged them and their peers across the country to maintain the current momentum charging them and their colleagues across the country to continue to raise the bar in their daily attainments.