Despite Coronavirus I Kept My Promise – Udom Emmanuel Boasts About Achievement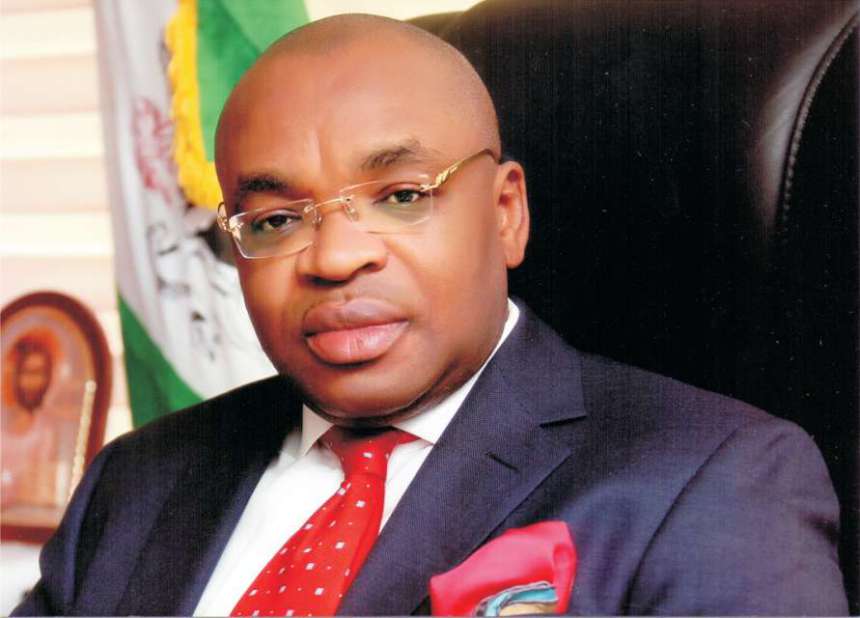 The Governor of Akwa Ibom State, Udom Emmanuel has said he would be leaving the state in a better condition than he met it despite the recession in the country.
The Governor insisted that the deteriorating economy caused by Coronavirus never stopped him from delivering the promises he made to his people.
Emmanuel stated this during his Easter message broadcast.
According to him, the Easter broadcast was not his valedictory speech, saying he was convinced that he has not let the state down
Udom said, "it has been my great honour and privilege to serve you as your Governor. As I am getting ready to hand over the baton, I do so, with full conviction and deep faith that given the resources available, given the challenging economic tailwind that we faced, given the two recessions and a pandemic of historic proportions, God has been merciful, God has been kind and I am leaving this State better than I met her."
Speaking further, Udom urged politicians in the state to seek peace and work together with the Governor-elect, Umo Eno to develop the state after the dreams of its founding fathers.
He said though they may have belonged to different political camps, politicians must learn to resist the impulse of allowing politics create divisions of alienation among them.
He added, "We may have disagreements on political fronts, we may have pursued growth and development through different political prisms but we must resist the impulse of letting politics create unbridgeable schism and chasm of alienation amongst us as kindred."